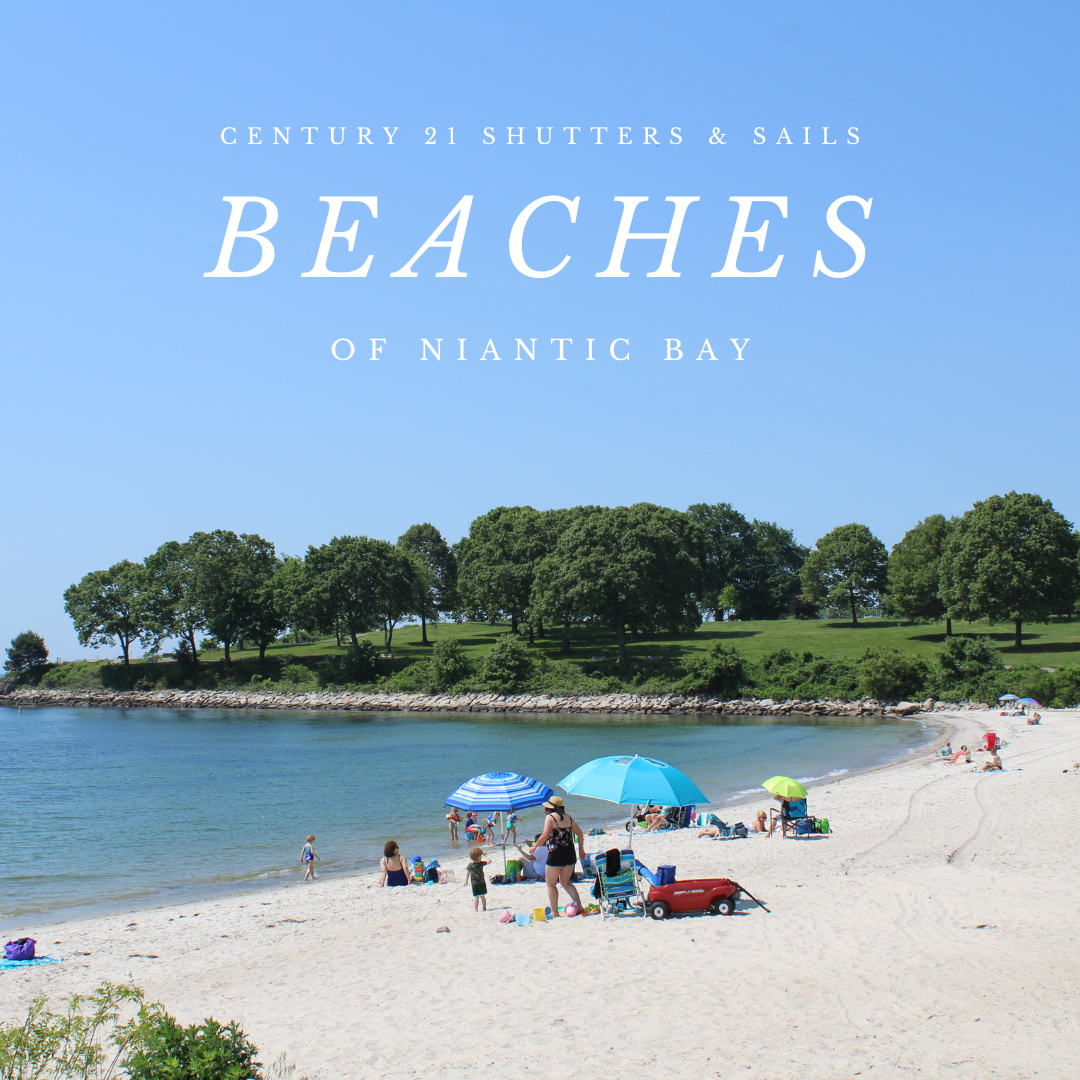 Niantic Bay Beaches
Niantic Bay is a hidden Connecticut gem. The crescent shaped shoreline and river access makes Niantic a prime location for summer beaching. With a state beach, three town beaches, and over six private beaches, Niantic Bay offers scenic views, beautiful waters and a perfect summer atmosphere.
State Beach: 
Rocky Neck State Beach  
Being a state beach and park, anyone with a Connecticut license plate is welcome to park and enjoy for free! With picnic areas, camping grounds, hiking areas, biking paths, marshes, and the soft sandy beach, There are endless activities for everyone to enjoy. Get there early, parking fills up fast!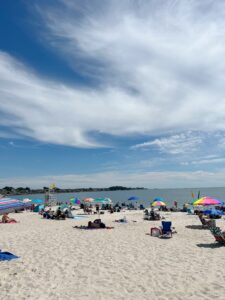 Town Beaches: 
McCook Point Park & Beach 
McCooks is a central part of life in East Lyme. From the popular playground, bandshell, beautiful Long Island Sound views, and the beach, it's the most popular place in town on a summer day!  With live music weekly, picnic tables, the pavilion, and spaces to rent for parties, there's something for everyone to enjoy!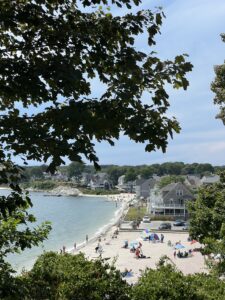 Hole-In-The-Wall Beach  
Connecting both the boardwalk and McCook's Point Park, this beach is in the center of town and just a quick walk to downtown shops and restaurants. Being the smallest beach in town, it still remains one of the least crowded, and is very popular among beach-goers. Enjoy the soft sand and swim area designated by a rock jetty and the park!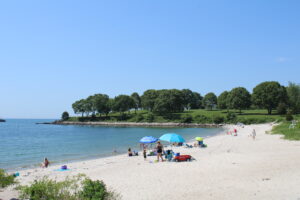 Niantic Bay Beach & Boardwalk (Cini Memorial Park)  
The largest beach in town, enjoy spacious and scenic views of the entire bay. The beach stretches along the 1.1 mile long boardwalk, offering a guarded swim area, a fishing jetty, and two beach volleyball courts. Just off the shoreline, there is a sandbar, making it a popular place for swimming or anchoring boats!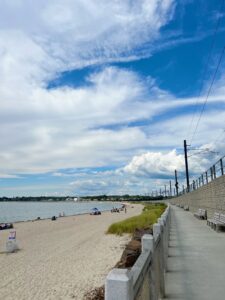 Beach Passes: 
A beach pass is required between Memorial Day and Labor Day. There are both seasonal and Day/Weekly Passes offered.  
There are five types of seasonal passes. These include Resident Pass ($45.00), Resident and Add'l Car ($35.00), Resident Senior Pass (62 & over, $20.00), Resident w/ Handicap Pass ($10.00), and Non-Resident Season Pass ($175.00).  
There are four Day & weekly passes offered. These include a Resident Day Pass ($15.00), Non-resident Day Pass Weekday ($40.00), Non-resident Day Pass Weekend ($50.00), and Weekly Visitor Pass (7 consecutive days, $50.00).  
The beaches are open from 8:00-8:30pm and lifeguards are on duty. They also offer public restrooms.  
Stop by our Niantic office for information! 
377 Main St Suite #102, Niantic, CT 06357