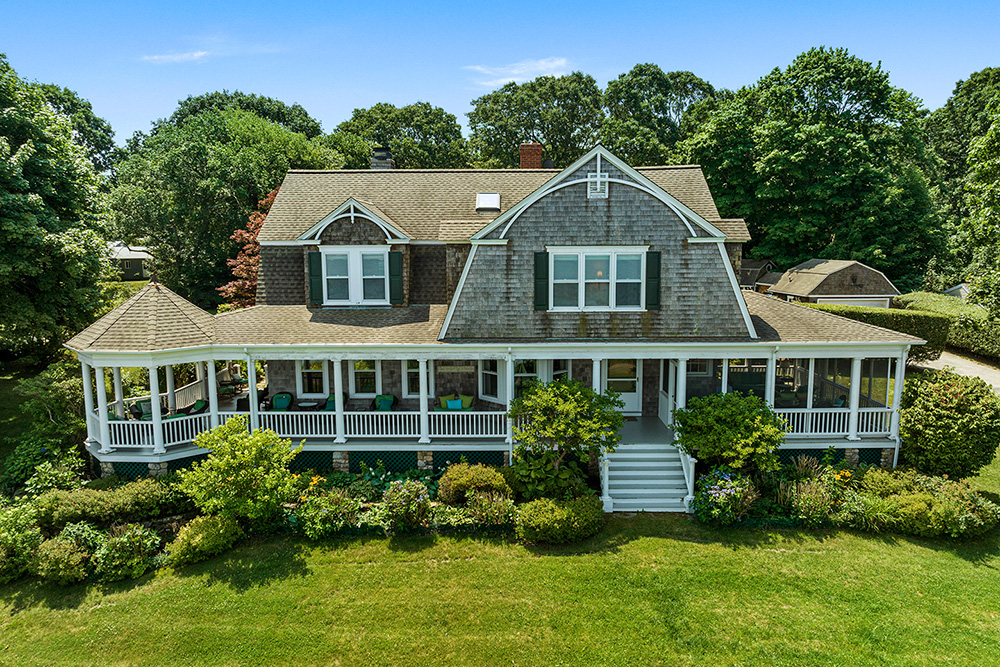 North Hill Cottage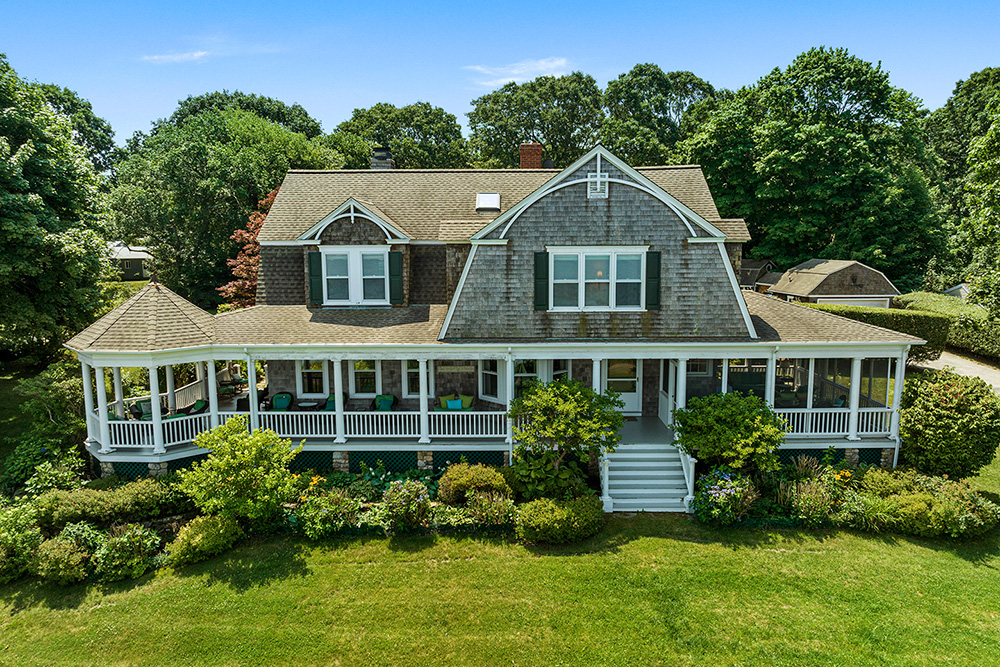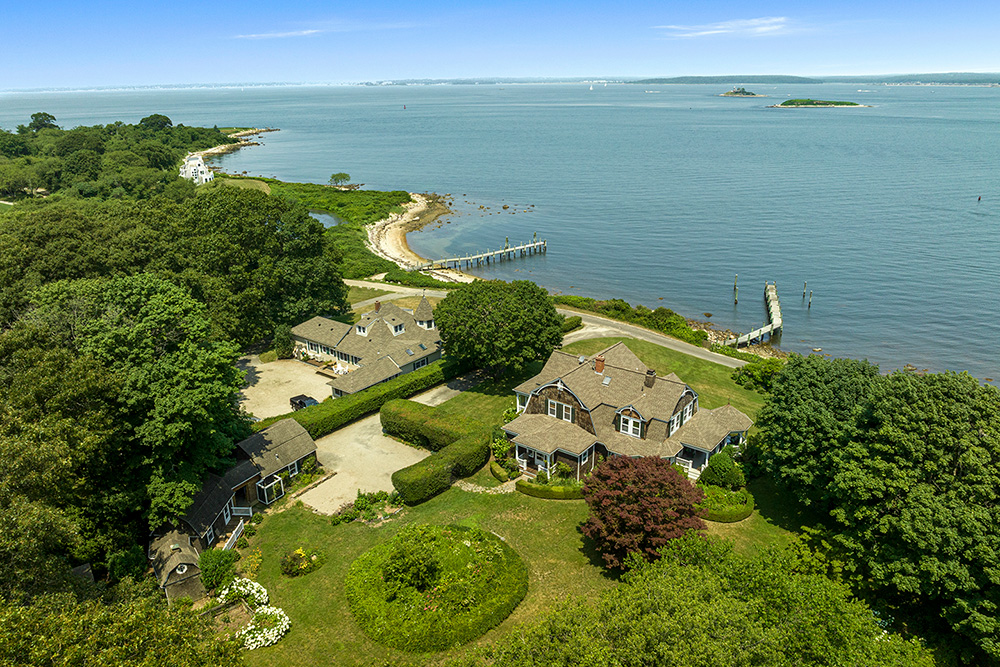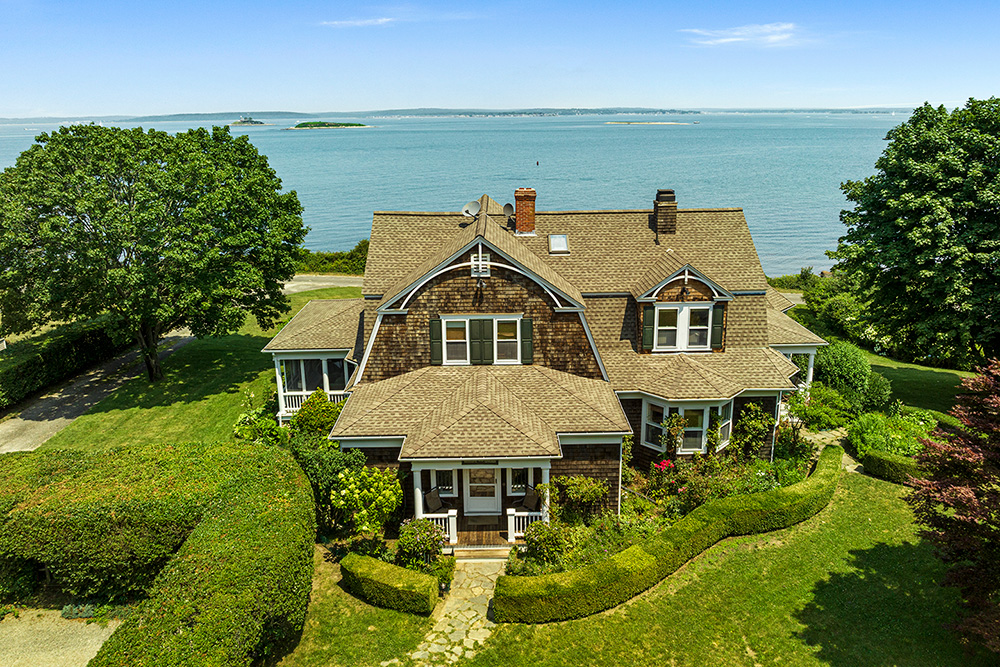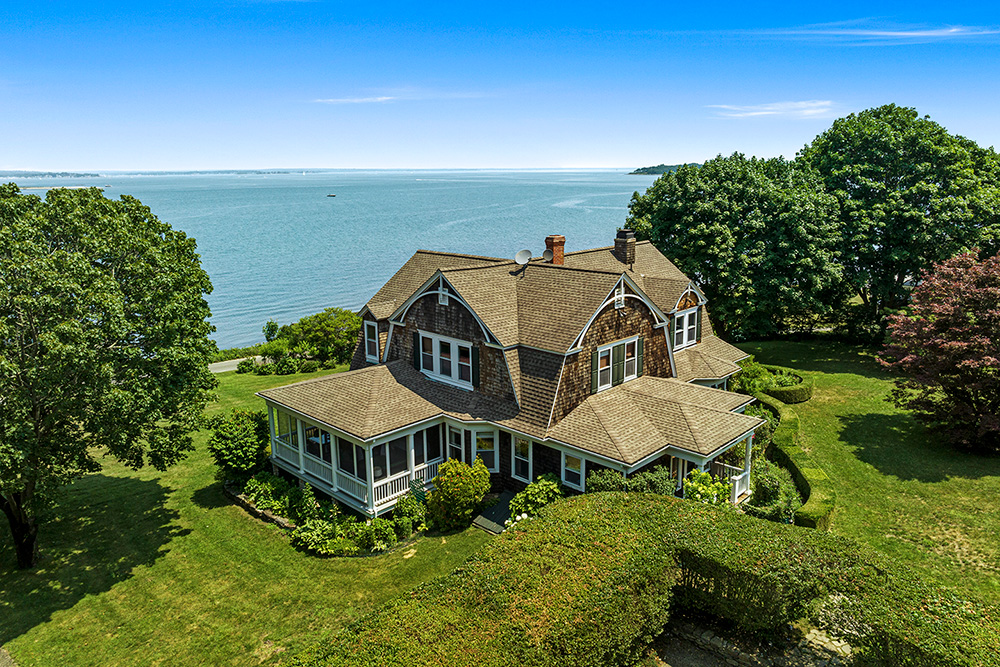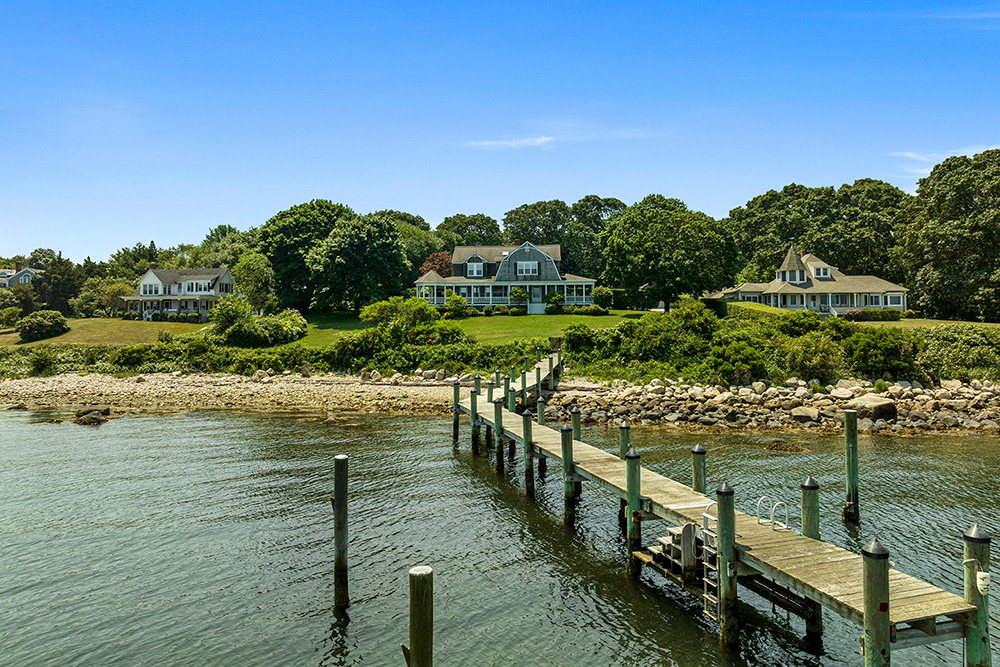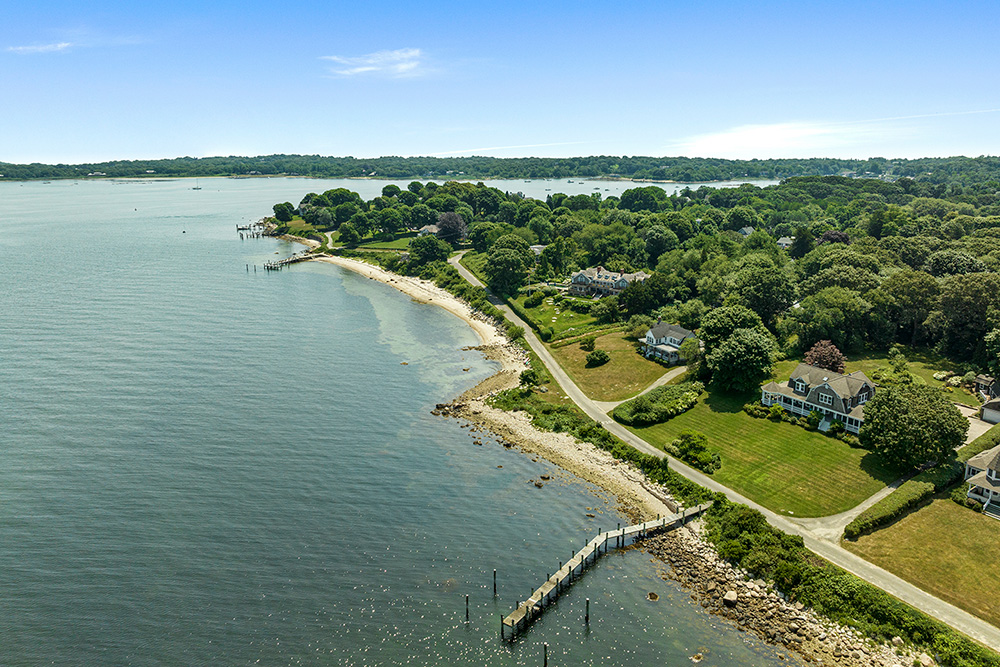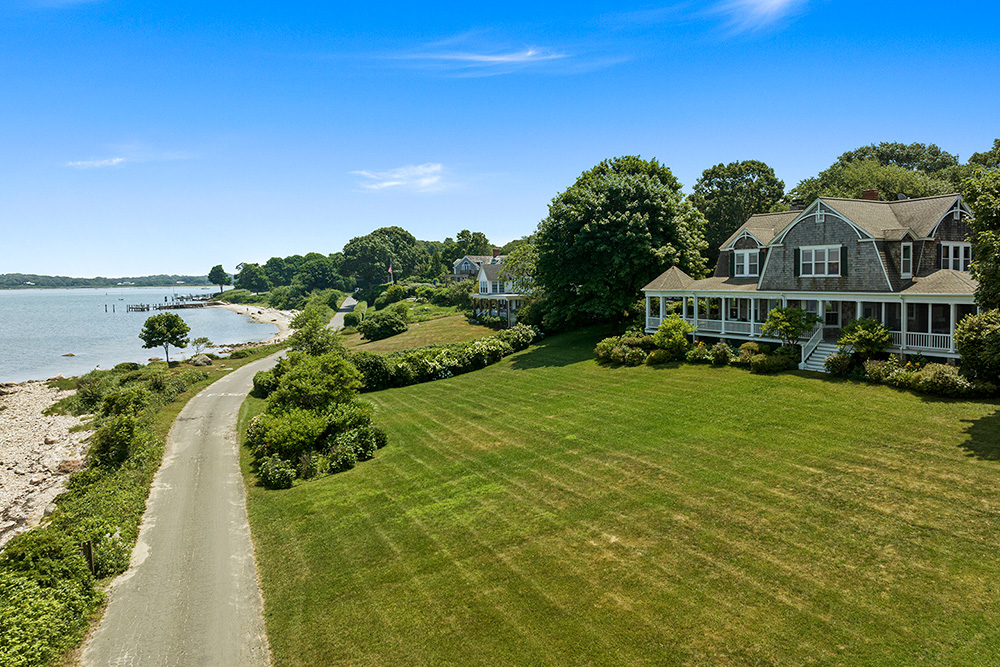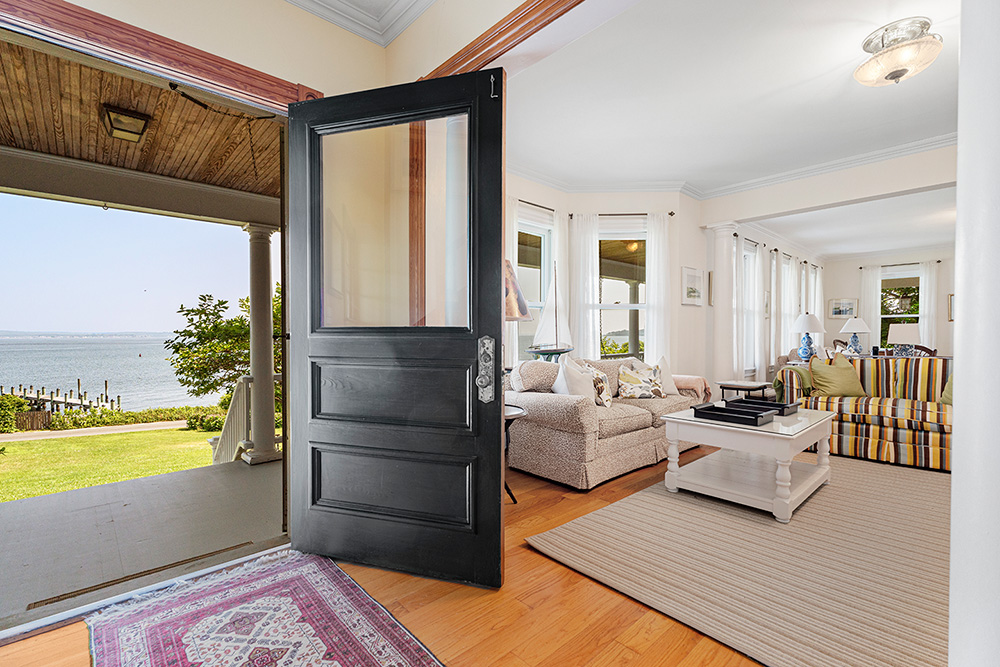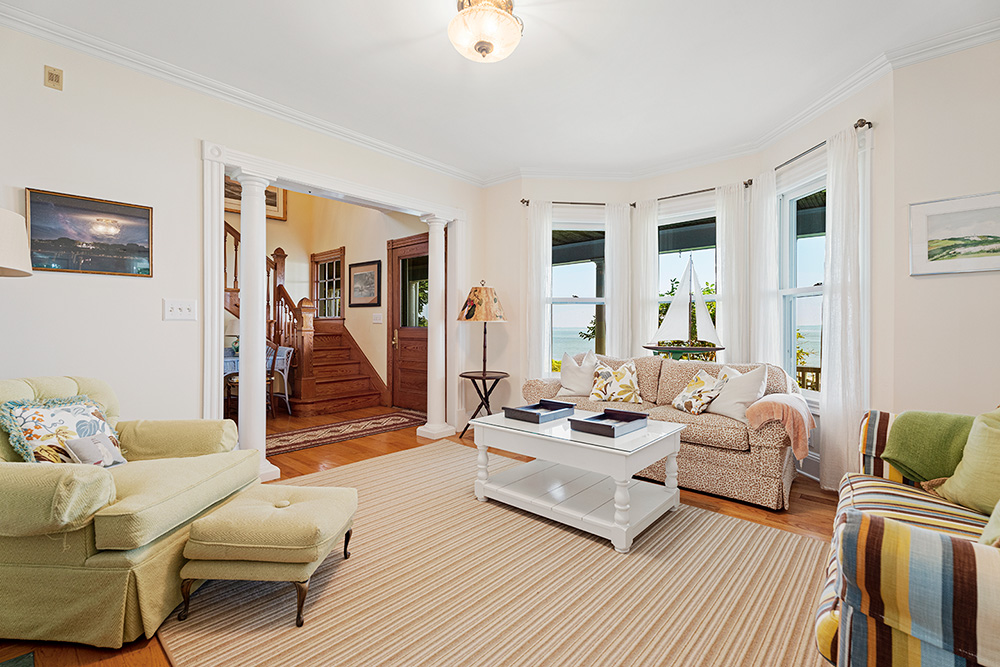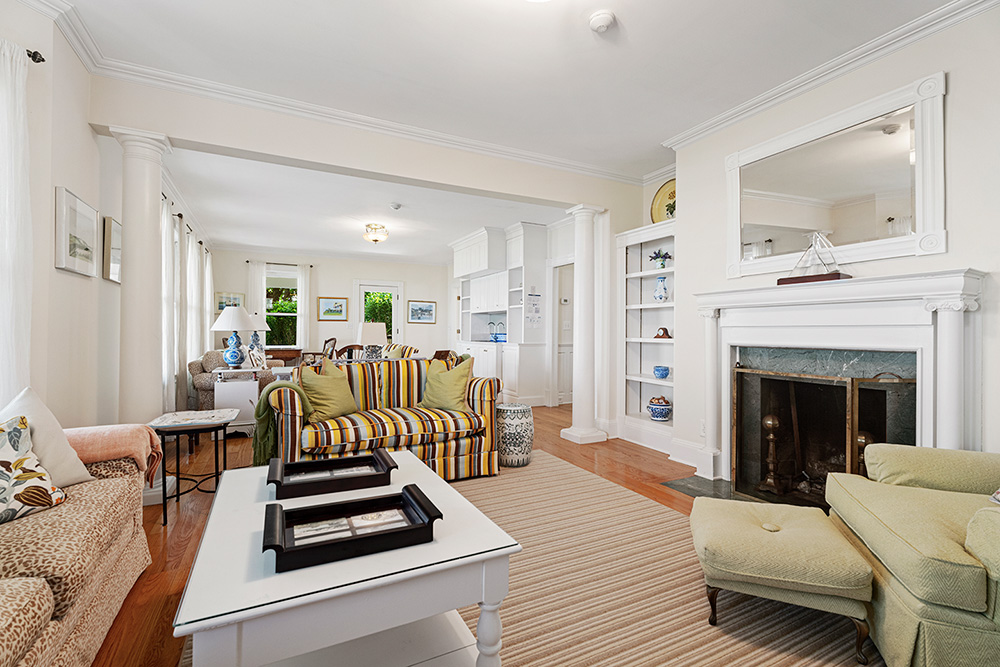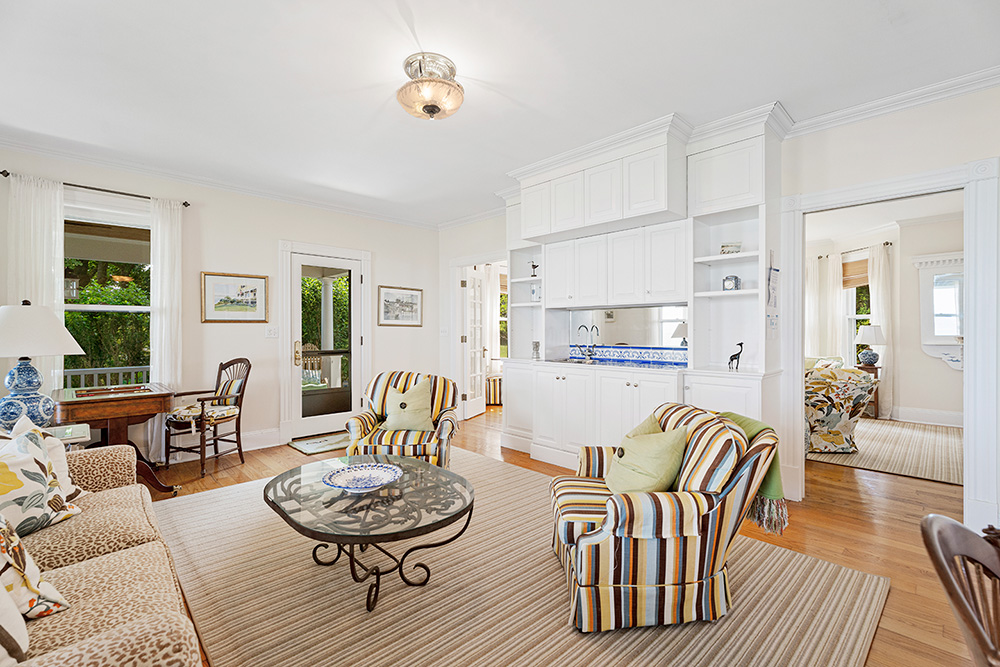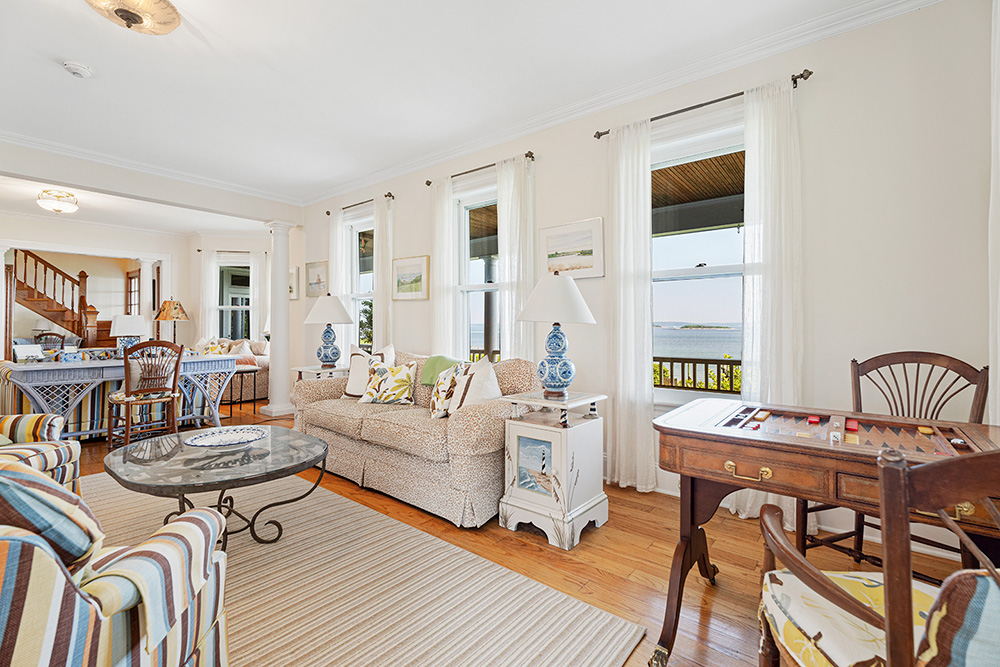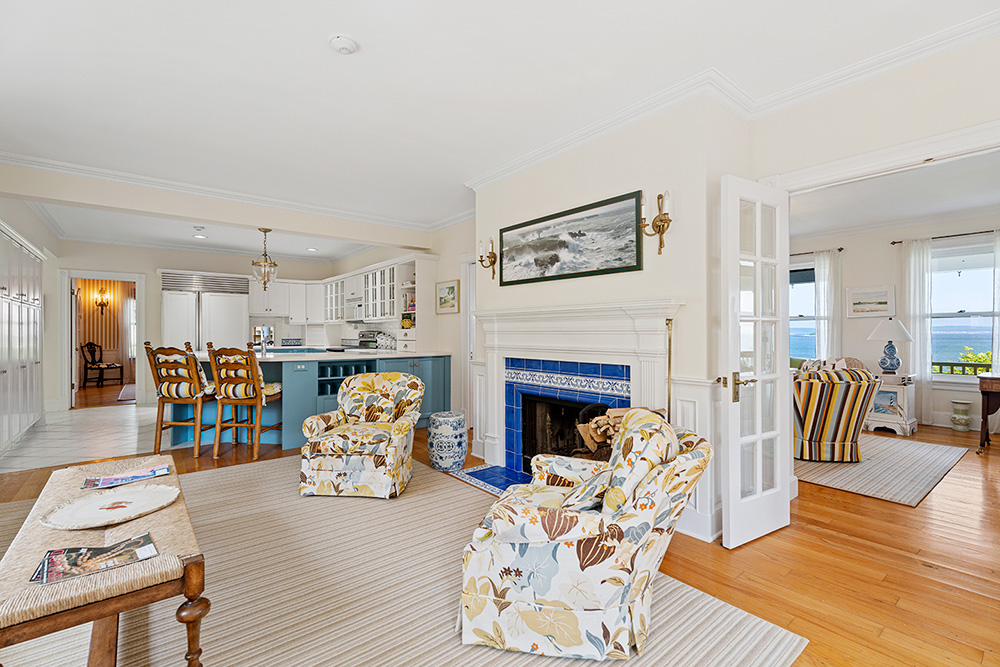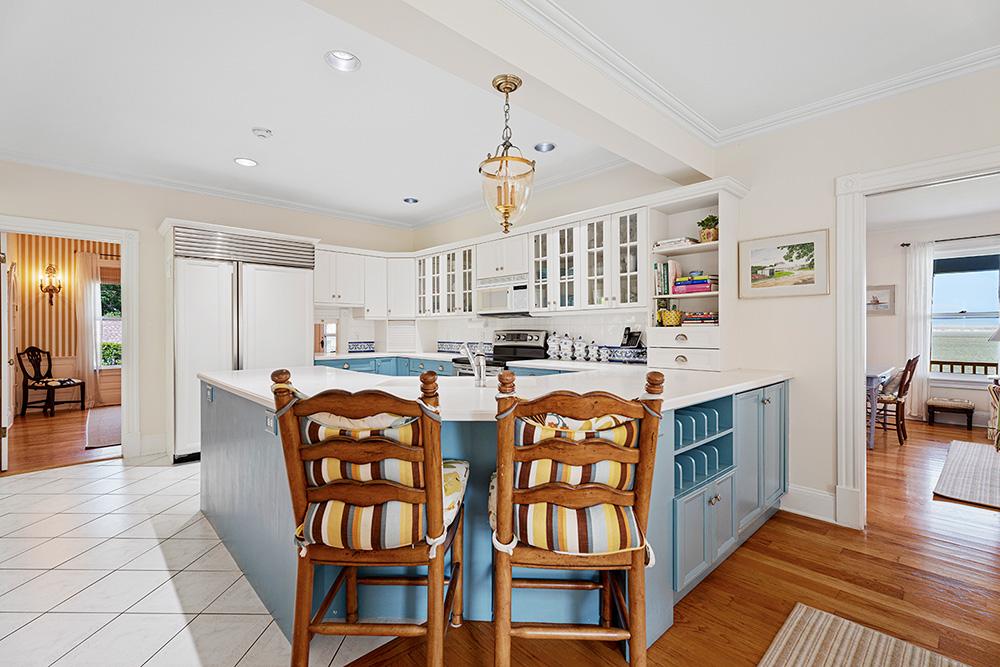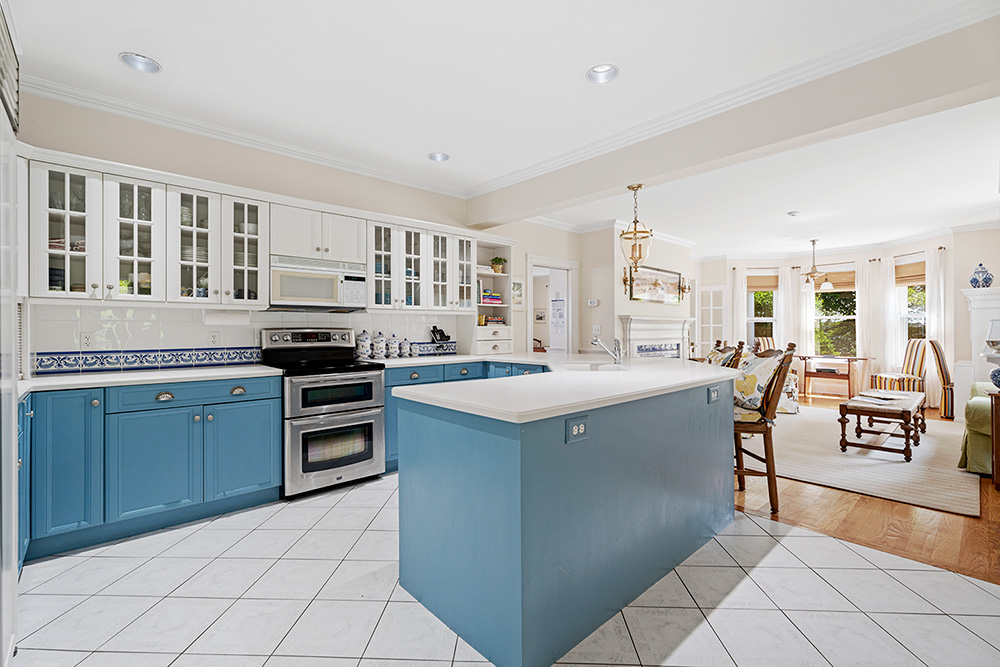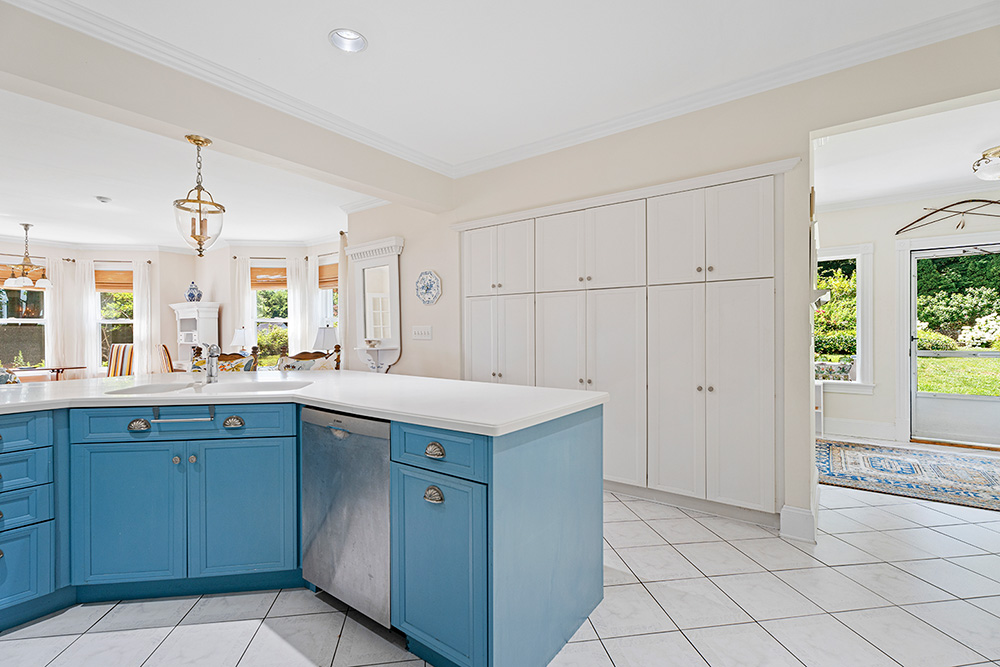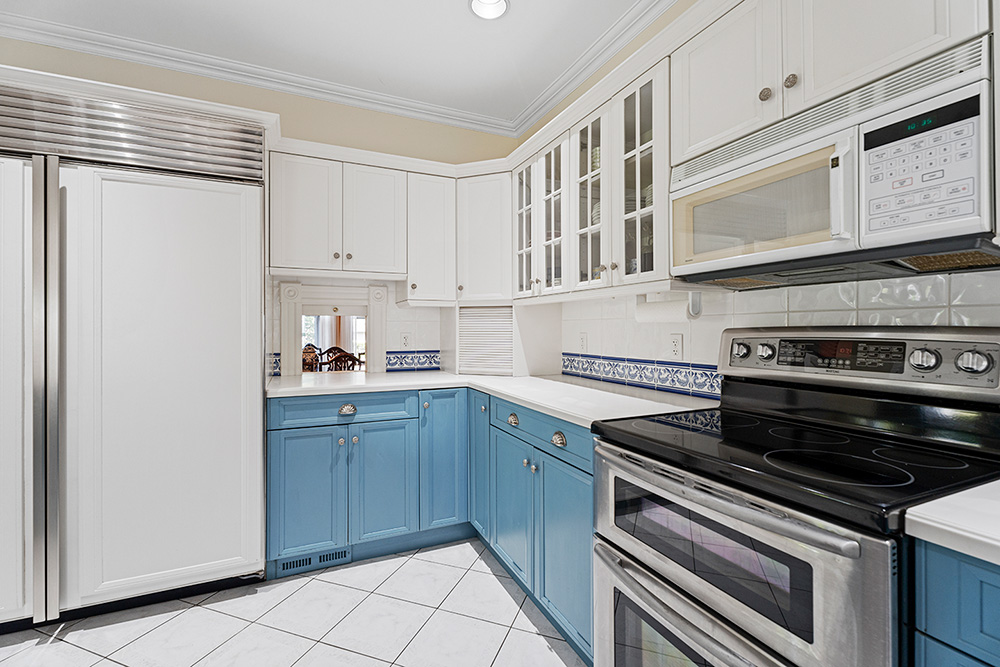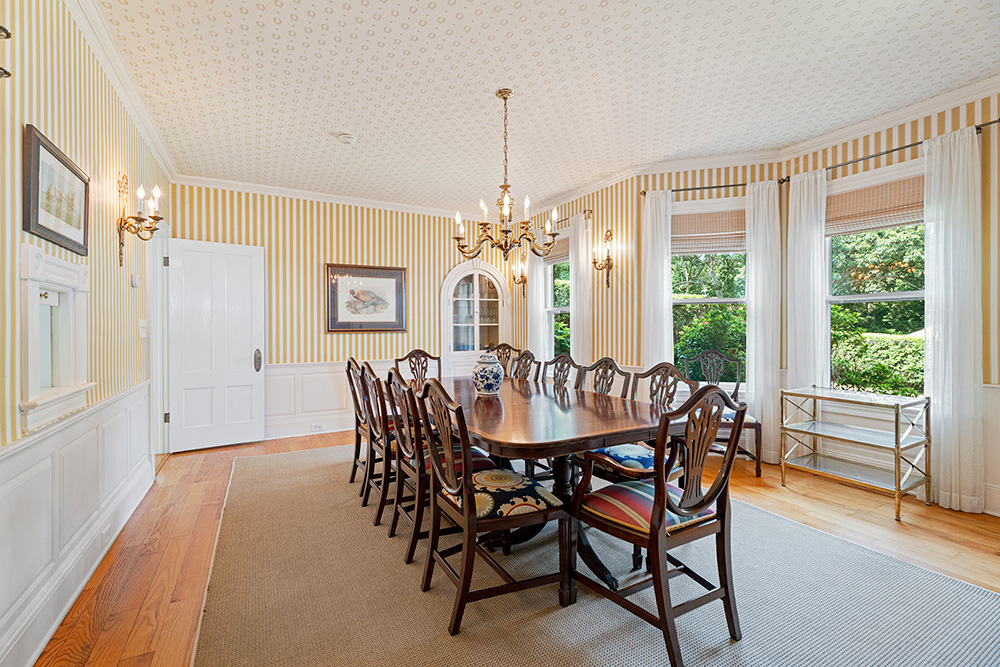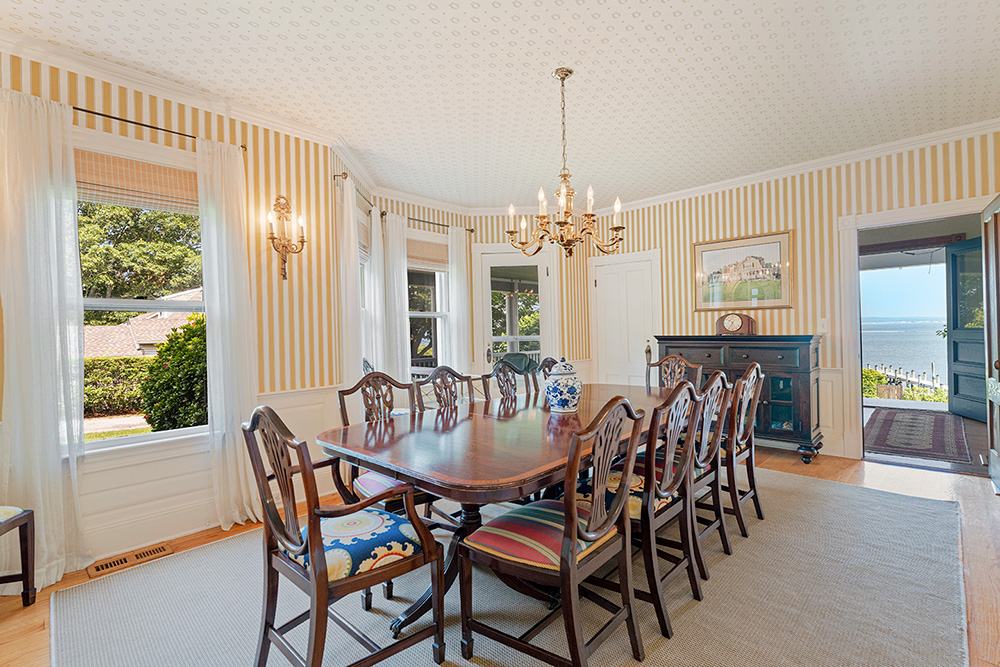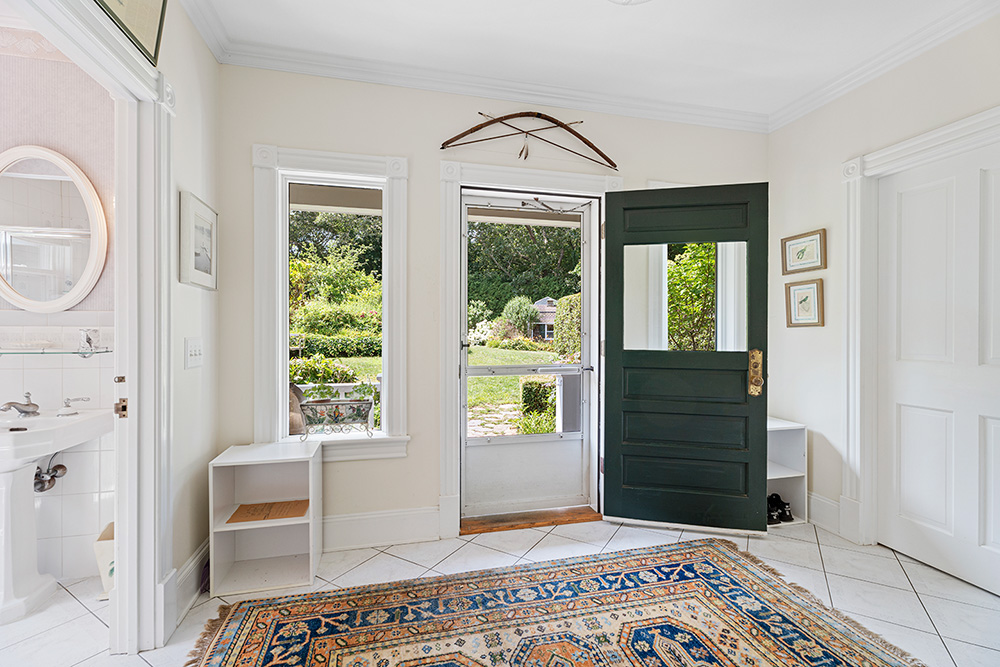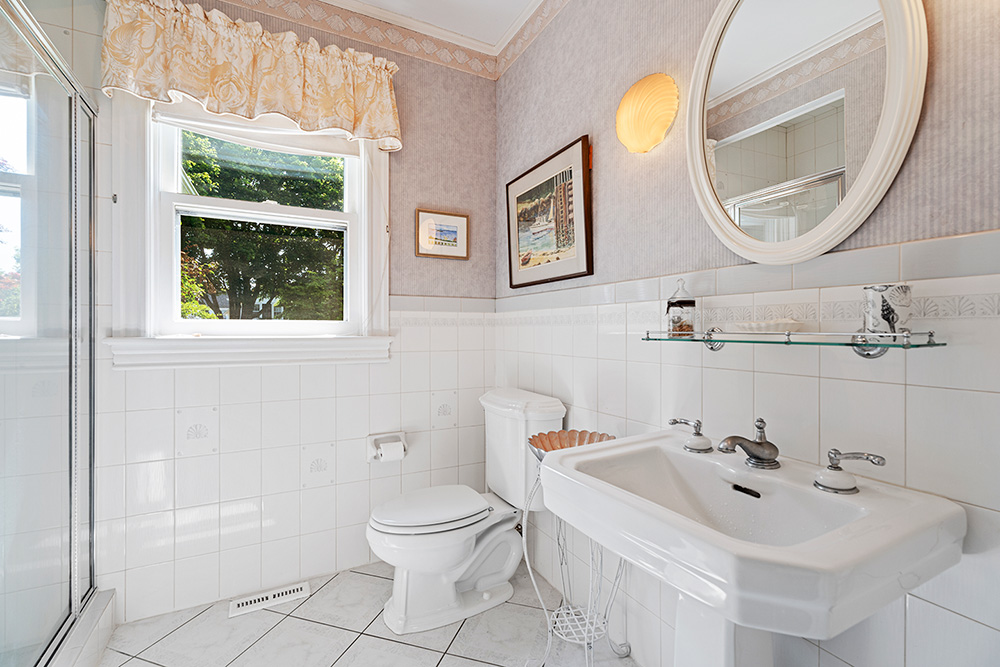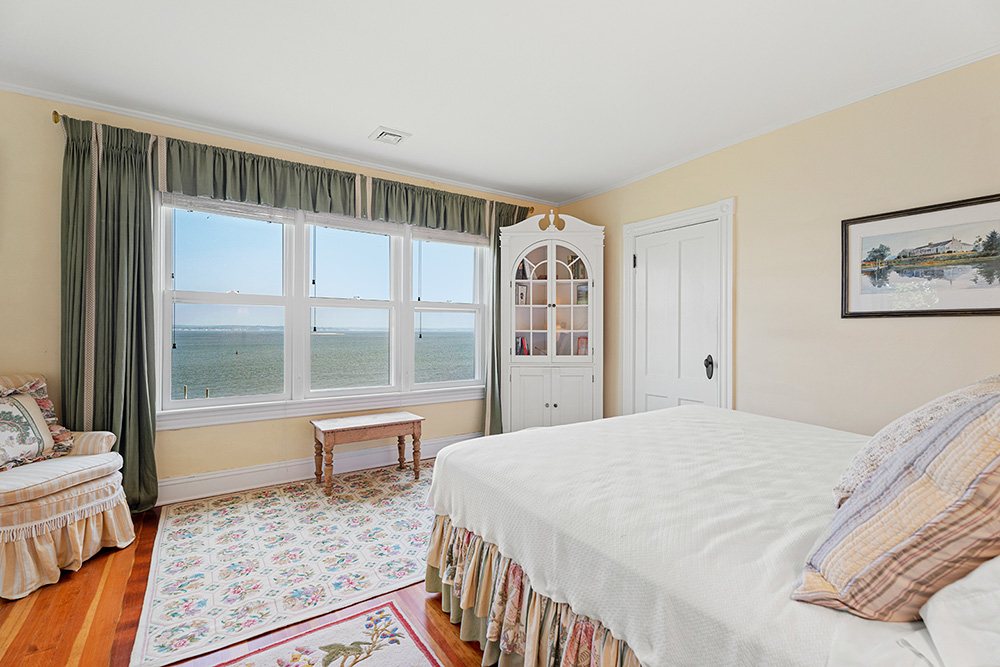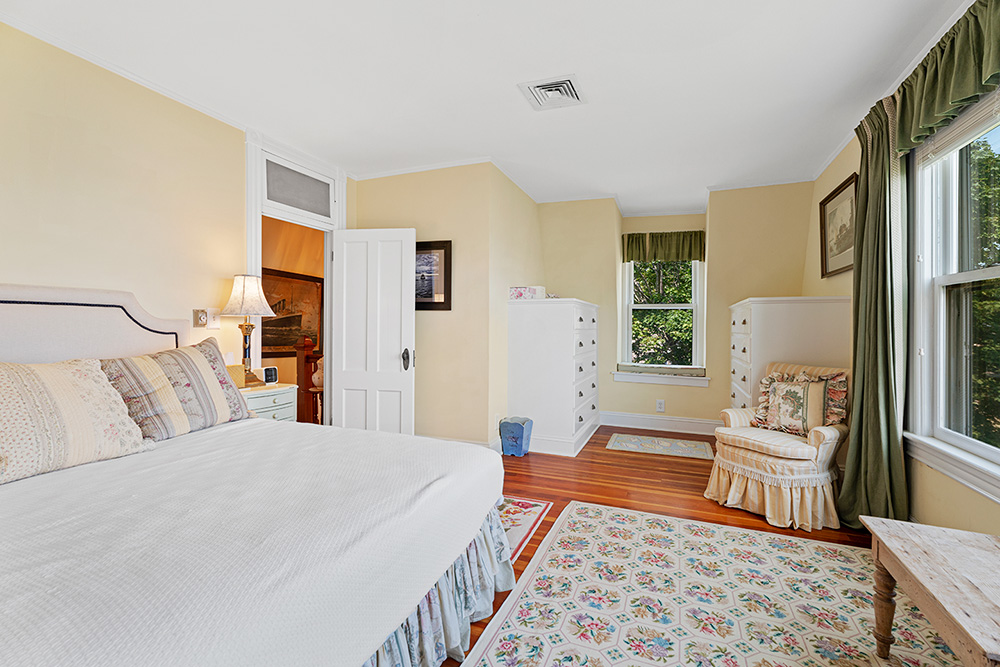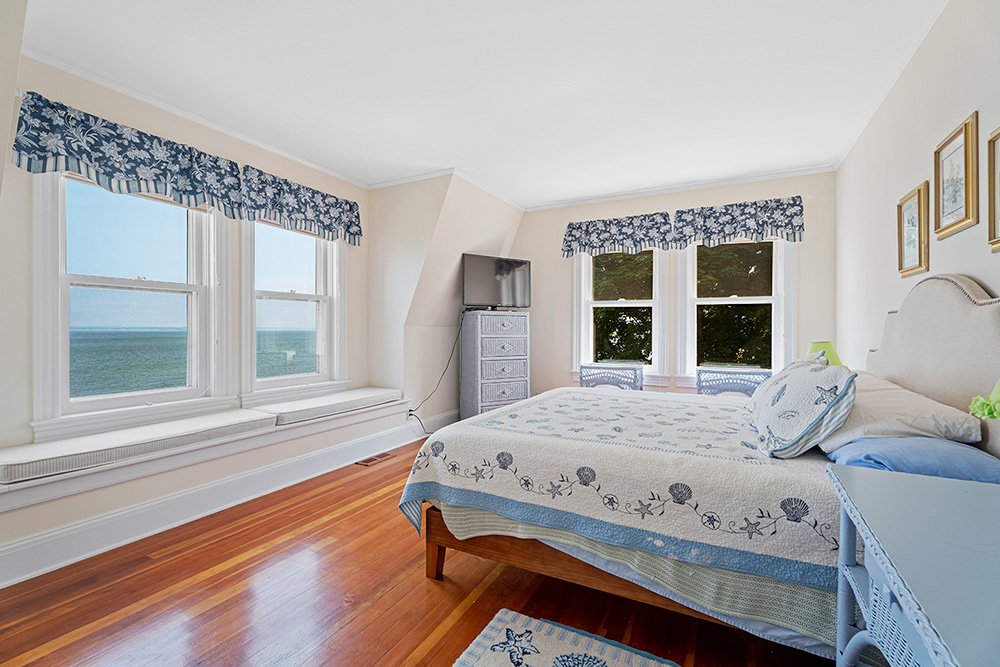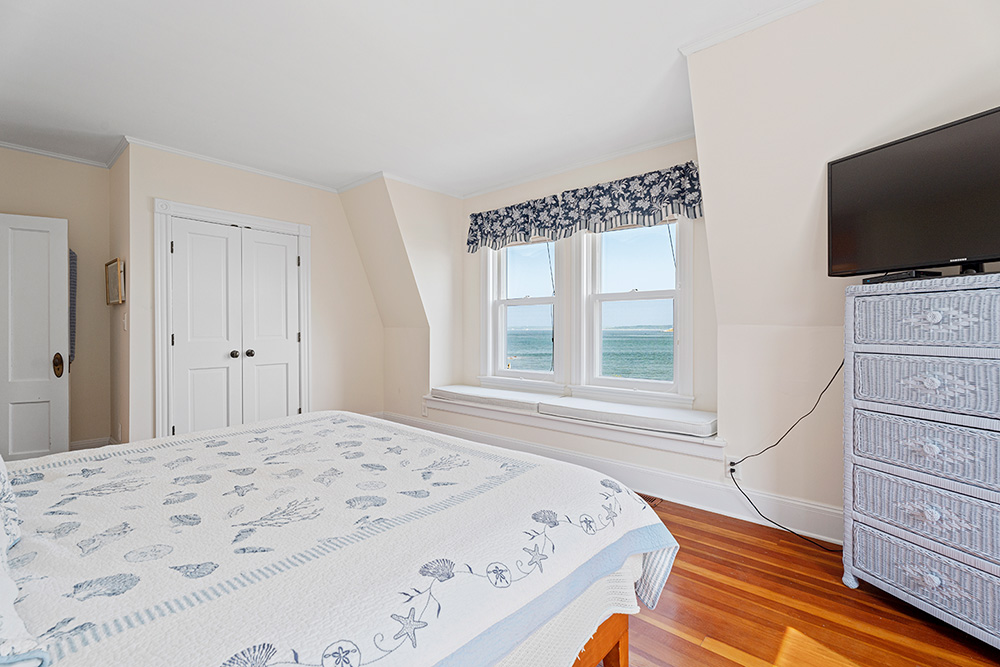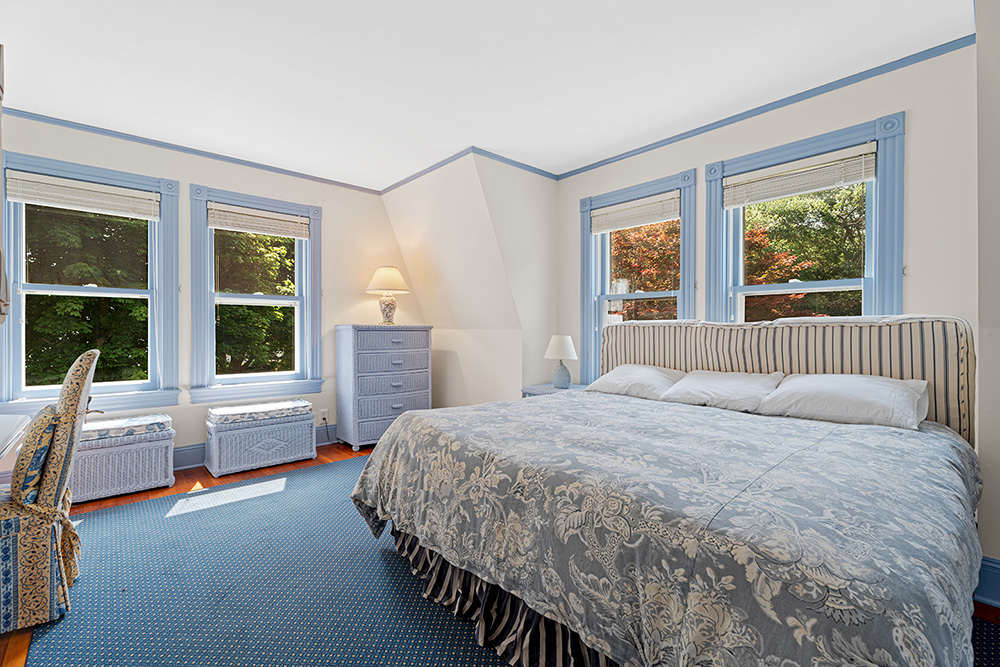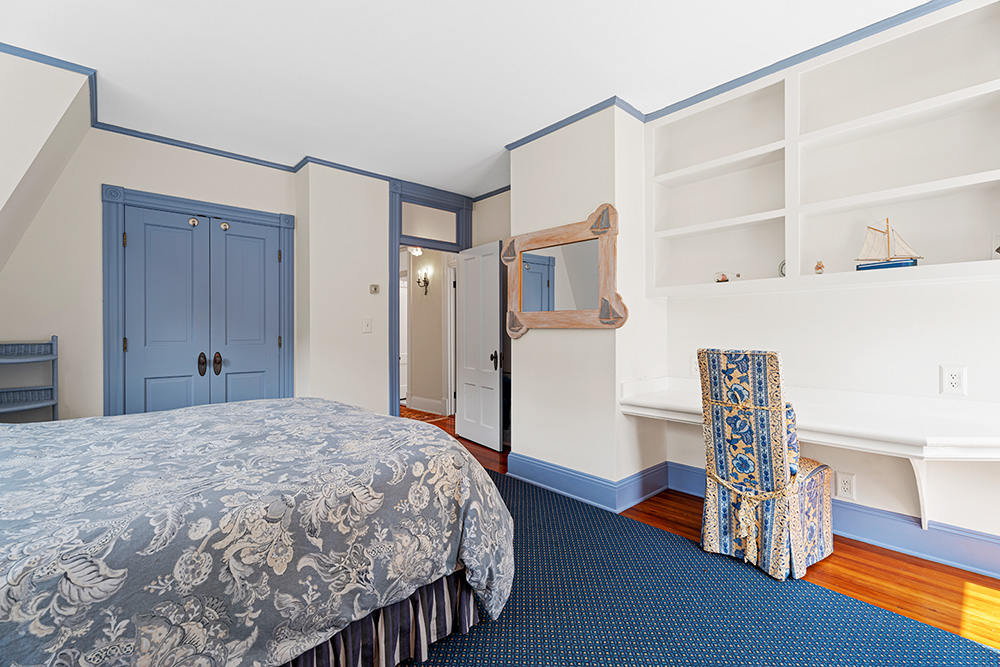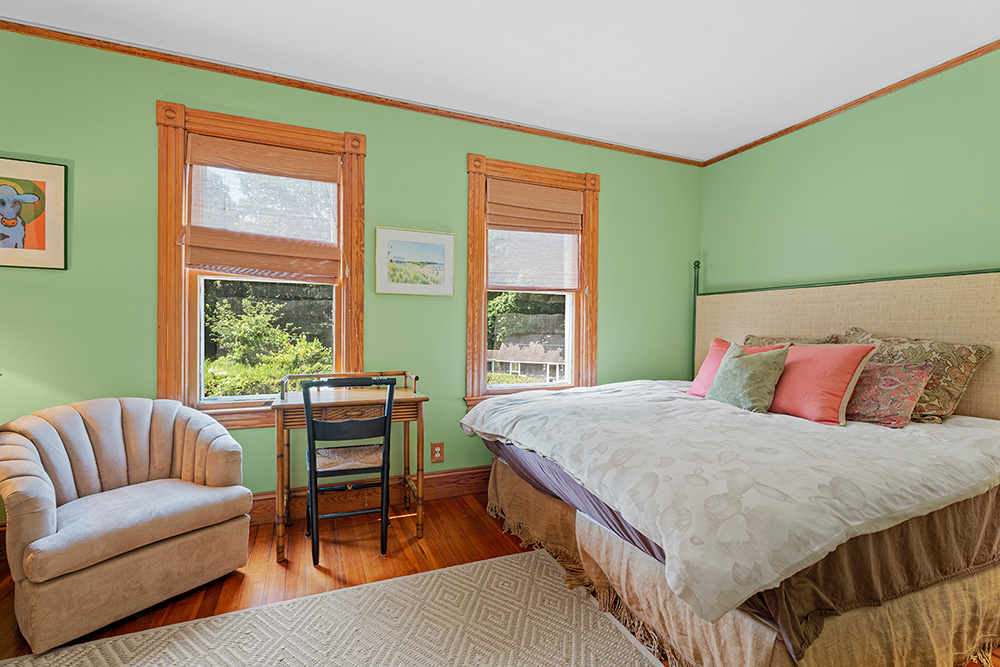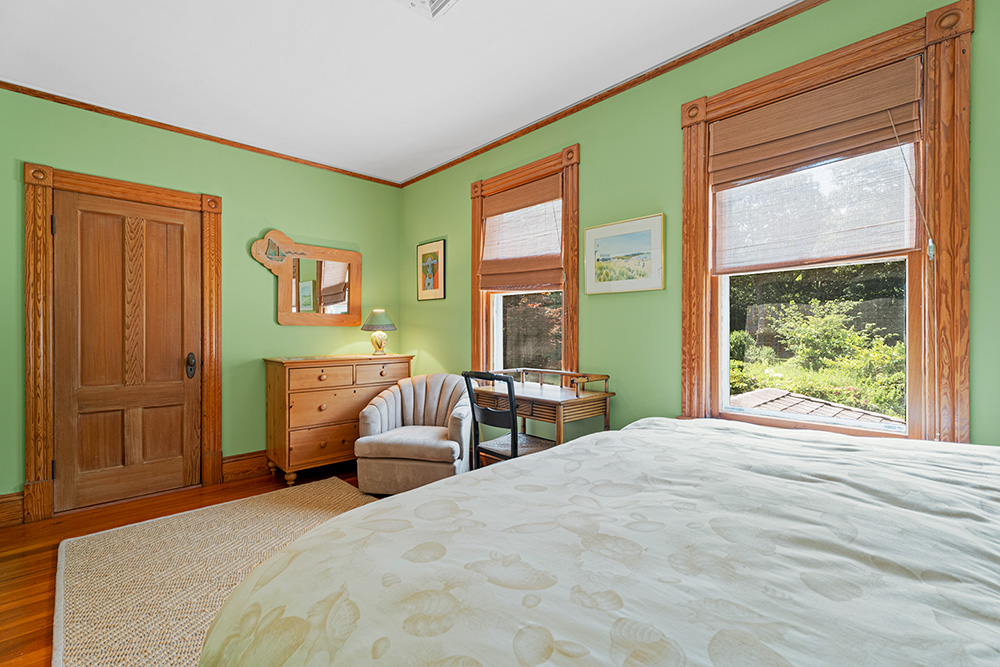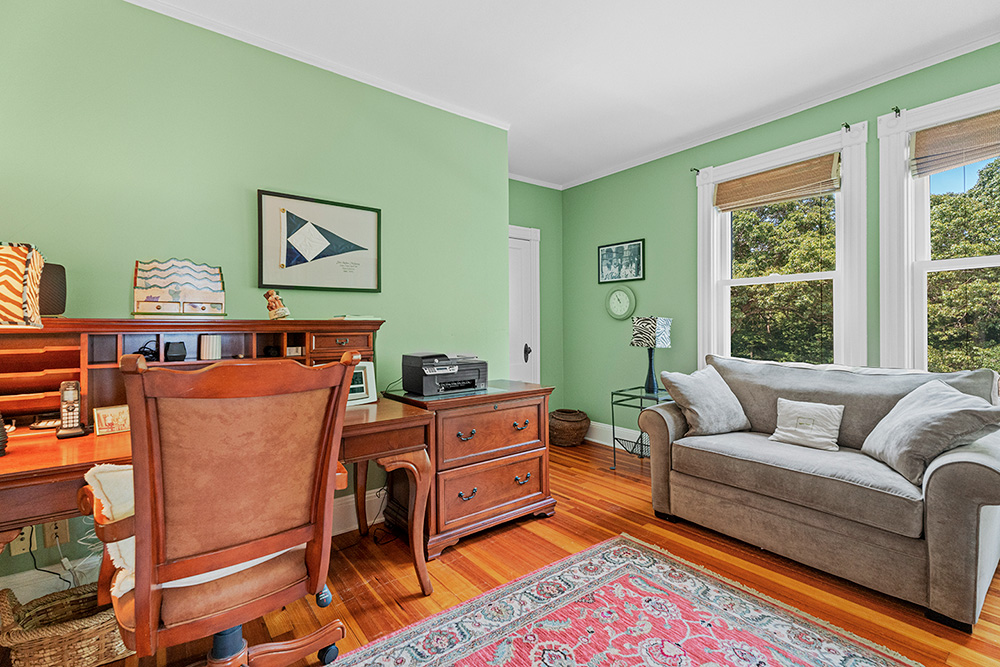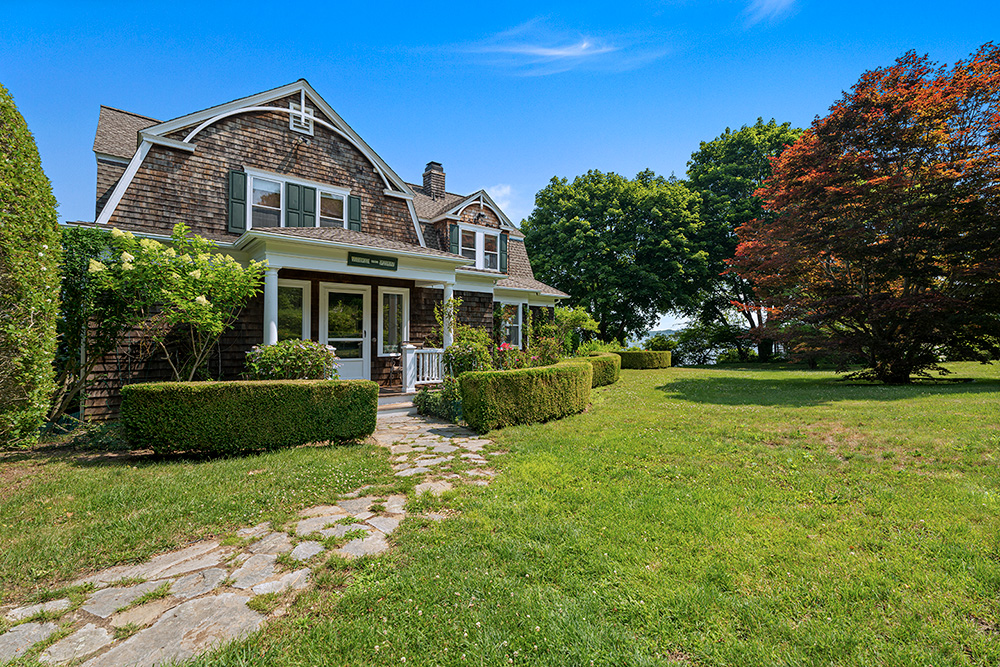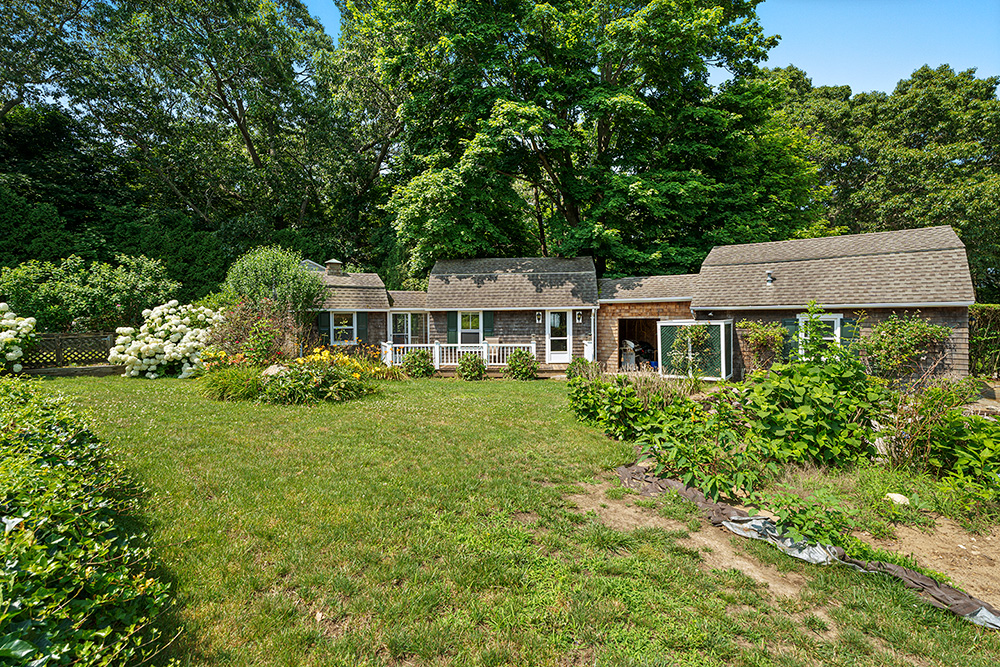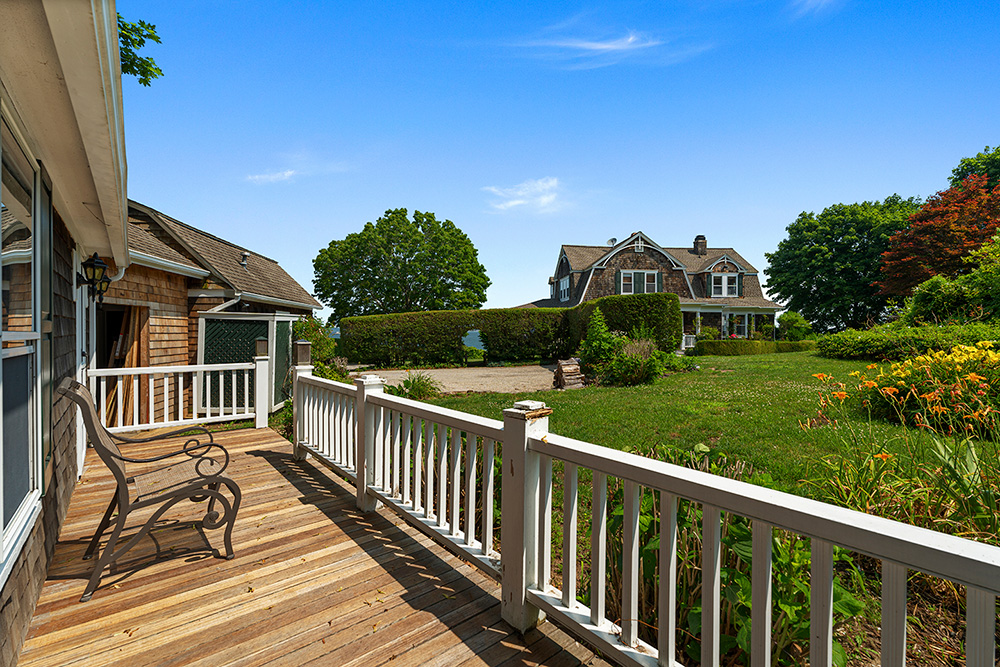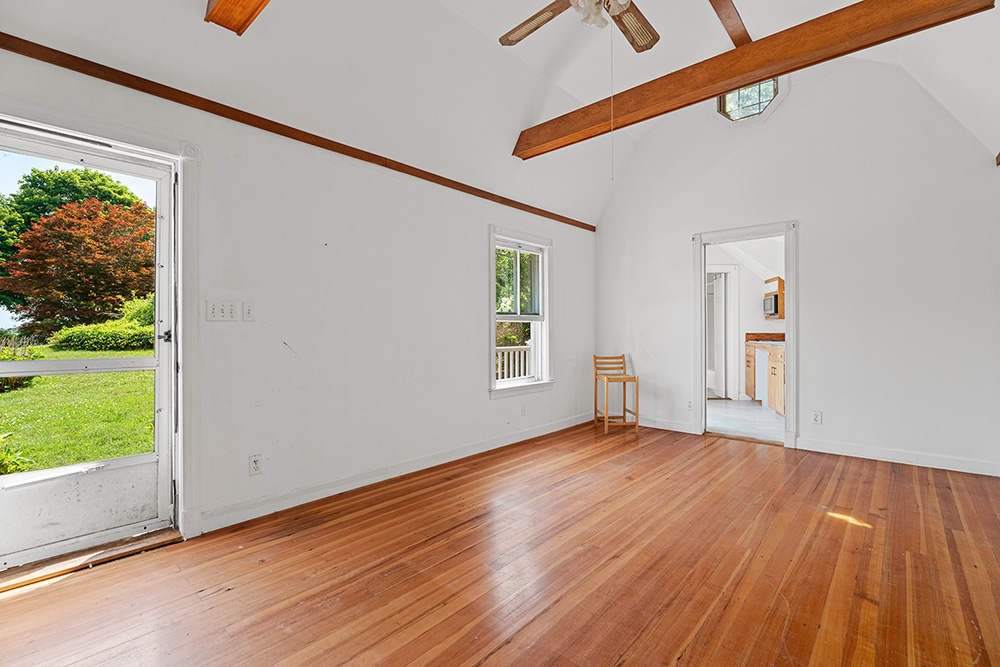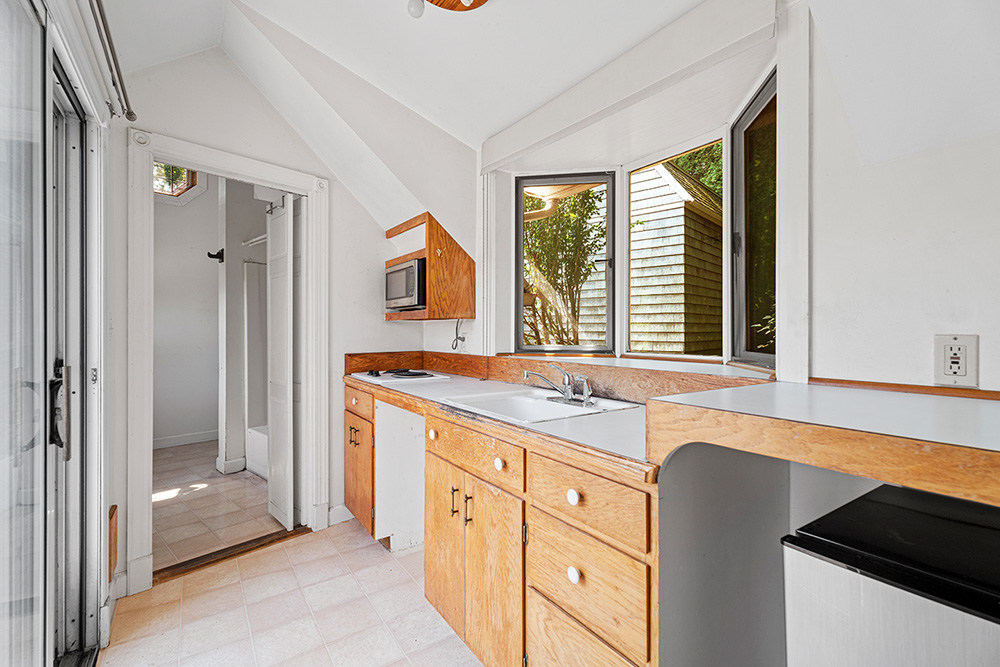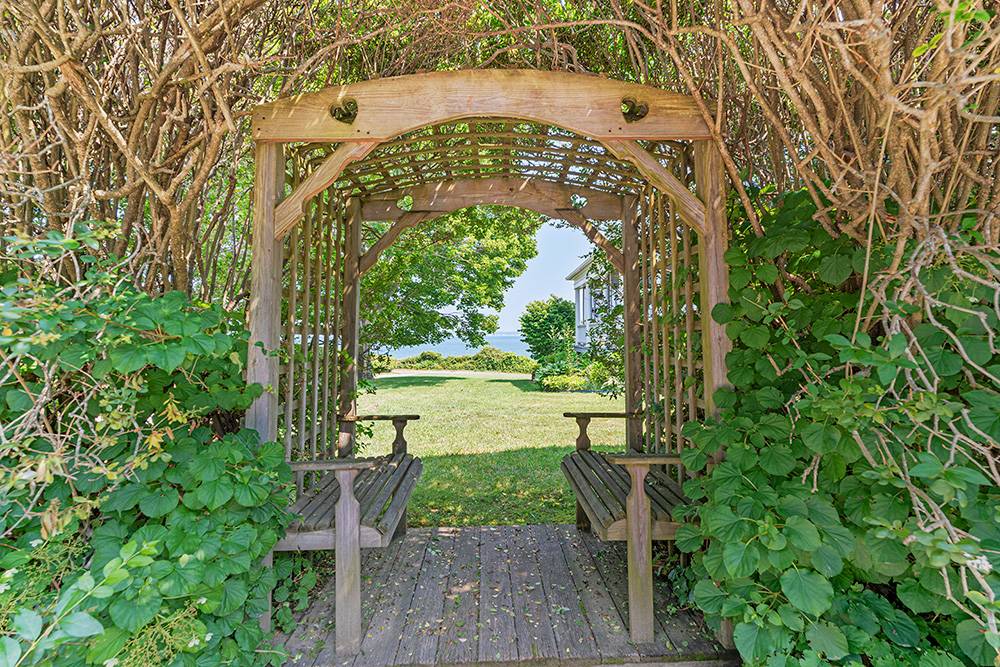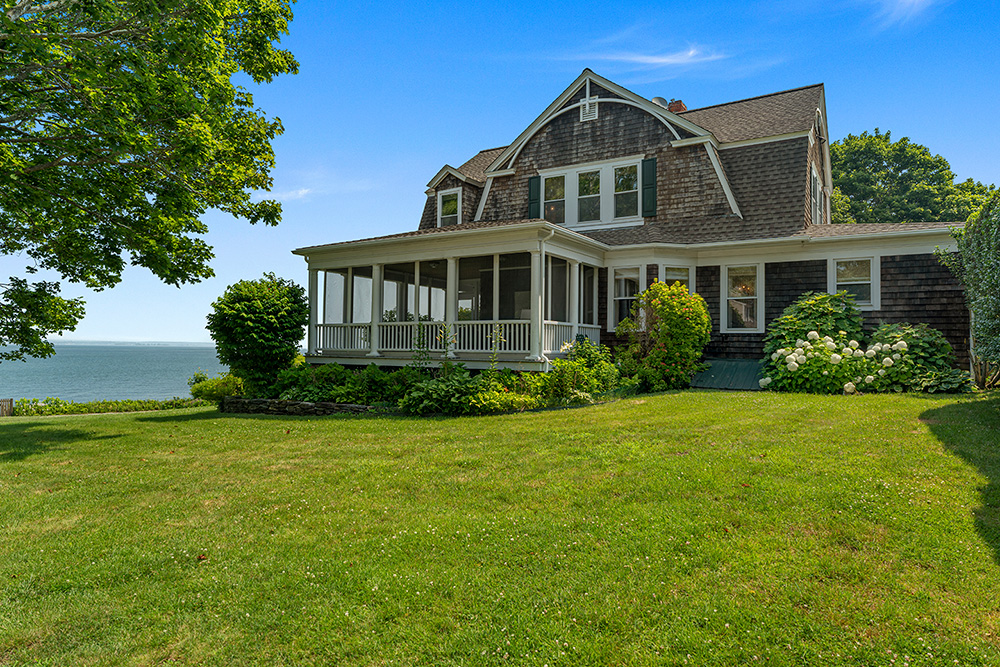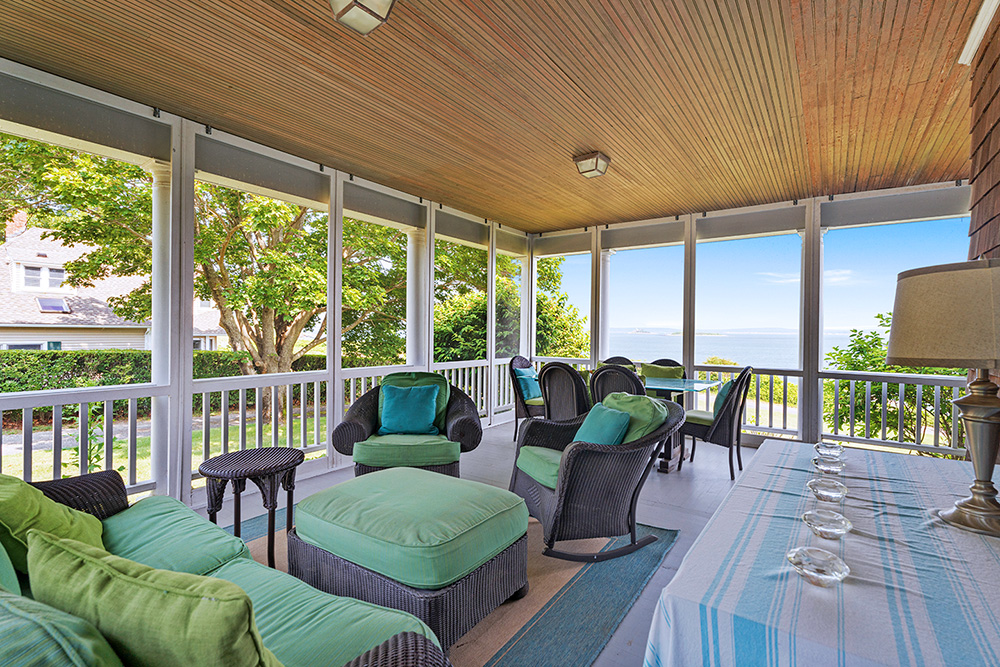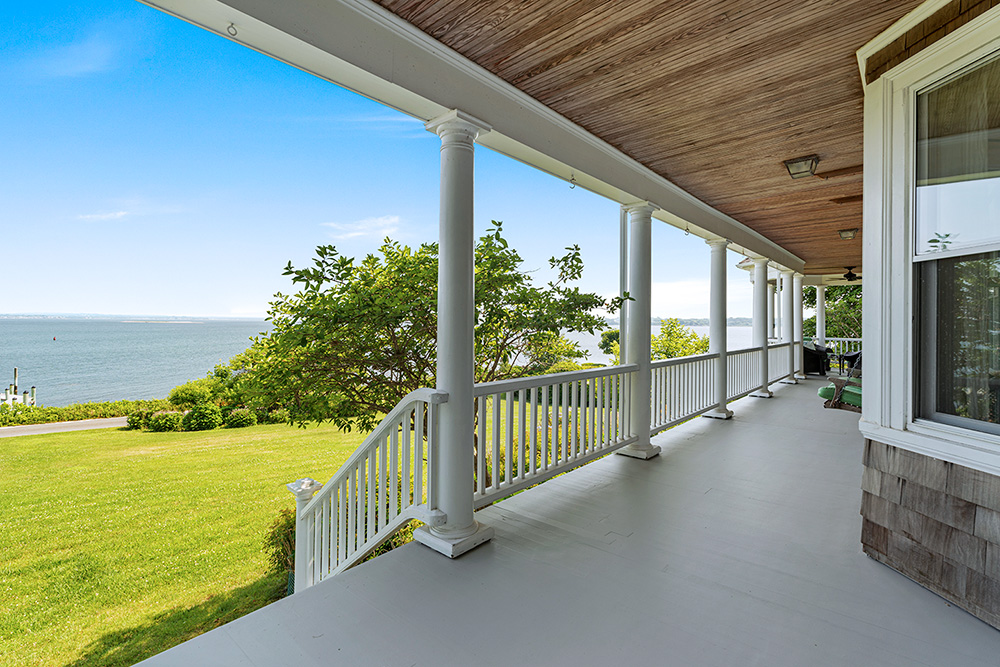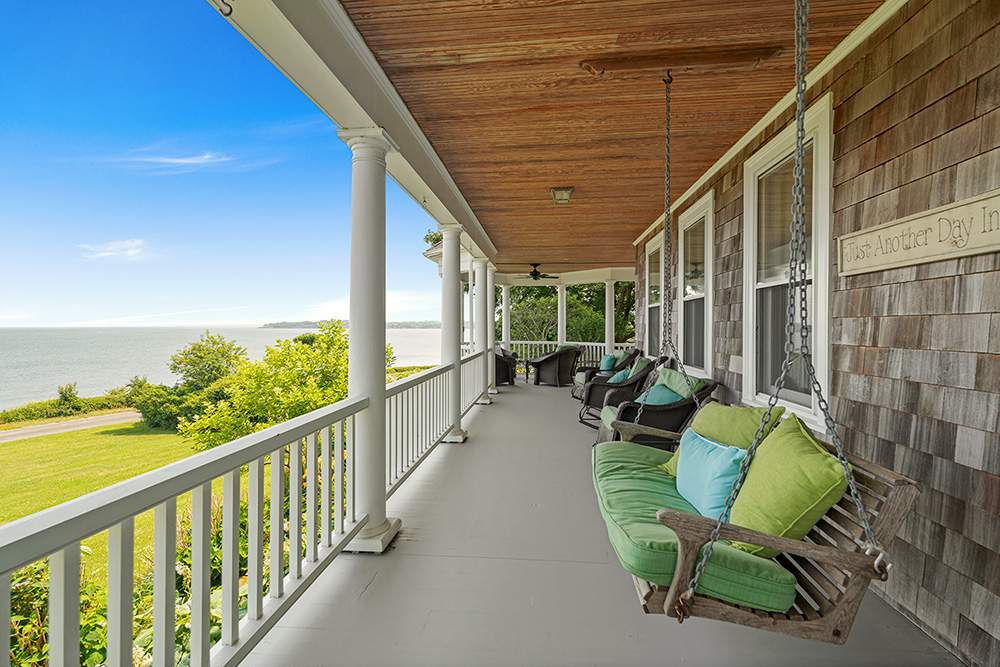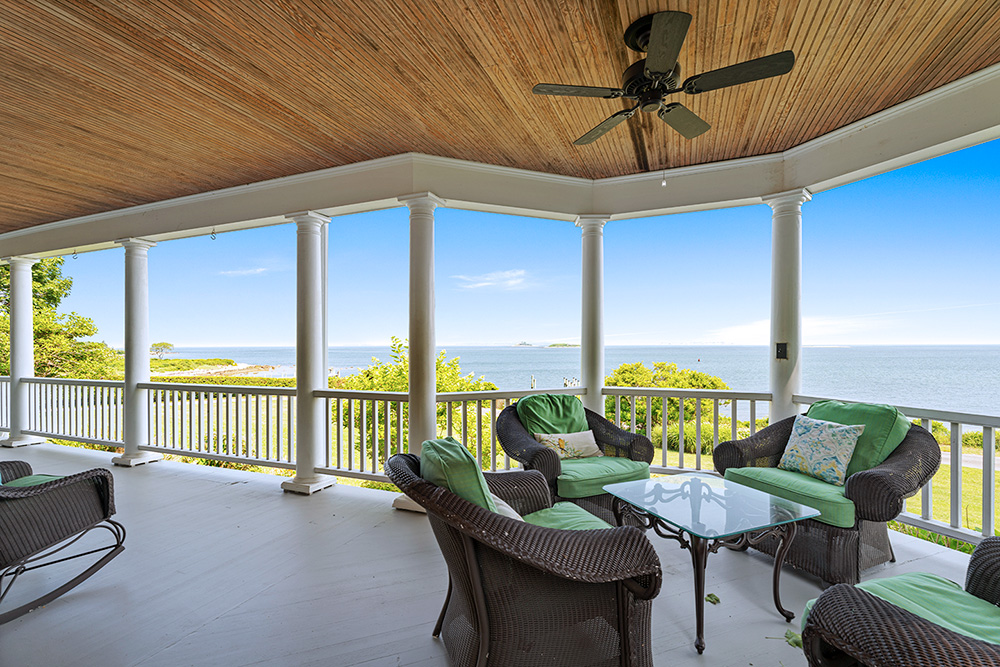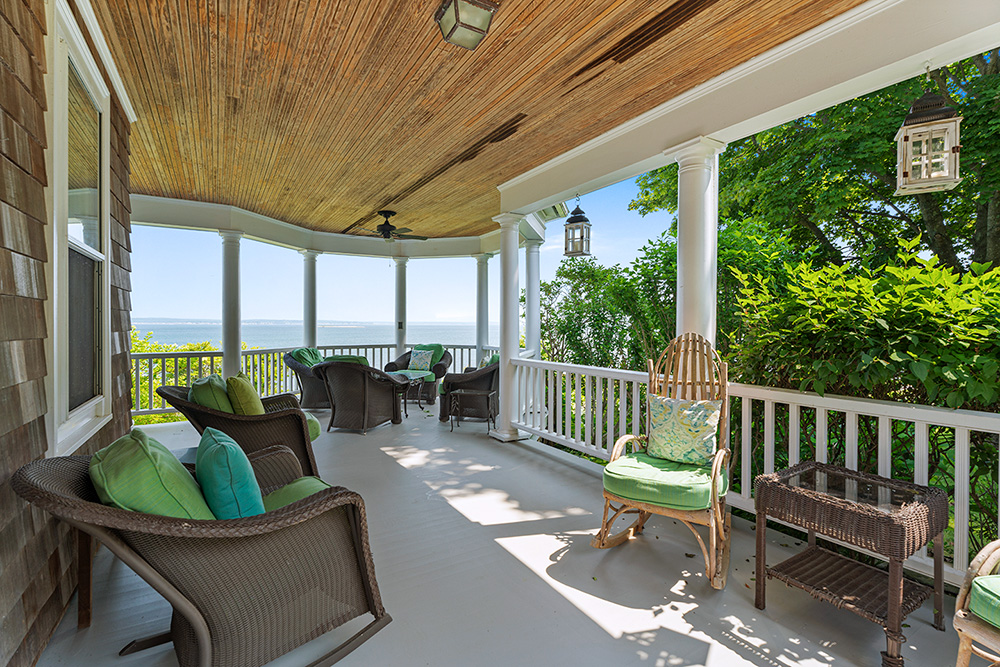 5 Bedrooms  3 Baths  with Guest Cottage on approx. 1.5 Acres
OPEN HOUSE: Wednesday, August 16, 6-8 pm
Join us for Champagne & Oysters!
Welcome to North Hill Cottage, an exquisite waterfront home perched high on the property, offering breathtaking views of the Fishers Island Sound, Mystic River, and the Connecticut shoreline. Nestled on approximately 1.5 acres on the west end of Fishers Island, this remarkable residence offers an unparalleled coastal living experience.
The architectural style of this 3200+ square foot home is a shingle-style gambrel, reflecting timeless sophistication and seamlessly blending with the surrounding coastal environment. The grandeur of the residence is accentuated by a welcoming wrap-around porch, offering a perfect space for outdoor living, watching the sailboats effortlessly sail by, and enjoying mesmerizing sunsets.
As you approach the property, you will be greeted by sprawling grounds adorned with beautiful gardens and mature landscaping, creating a picturesque setting. The property features a two-car garage, garden shed, and storage shed, providing ample space for all your storage needs.
Inside, the property offers five bedrooms and three bathrooms, providing abundant space for both family and visitors. The elegant formal dining room and a screened-in dining porch offer ample room for hosting memorable gatherings and entertaining guests.
One of the highlights of this property is the private beach and dock, located right in front of the home. Whether you enjoy paddleboarding, kayaking, swimming, or boating, this waterfront oasis offers endless opportunities for water-based activities. Relax and unwind as you soak up the sun and relish in the tranquil ambiance of this idyllic setting.
Additionally, North Hill Cottage boasts a charming guest cottage, spanning approximately 400 +/- square feet. Complete with one bedroom and one bathroom this cozy retreat is perfect for hosting guests during the summer months, ensuring they have their own private space while enjoying the beauty of Fishers Island.
Don't miss your chance to own this magnificent waterfront property that combines exceptional views, luxurious amenities, and unparalleled coastal living. Come and experience the allure of North Hill Cottage and embrace a lifestyle filled with beauty, tranquility, and the joys of waterfront living.
Exclusively offered at $5,700,000
Call today for a private showing: 860-803-2963.
View Floor Plans: