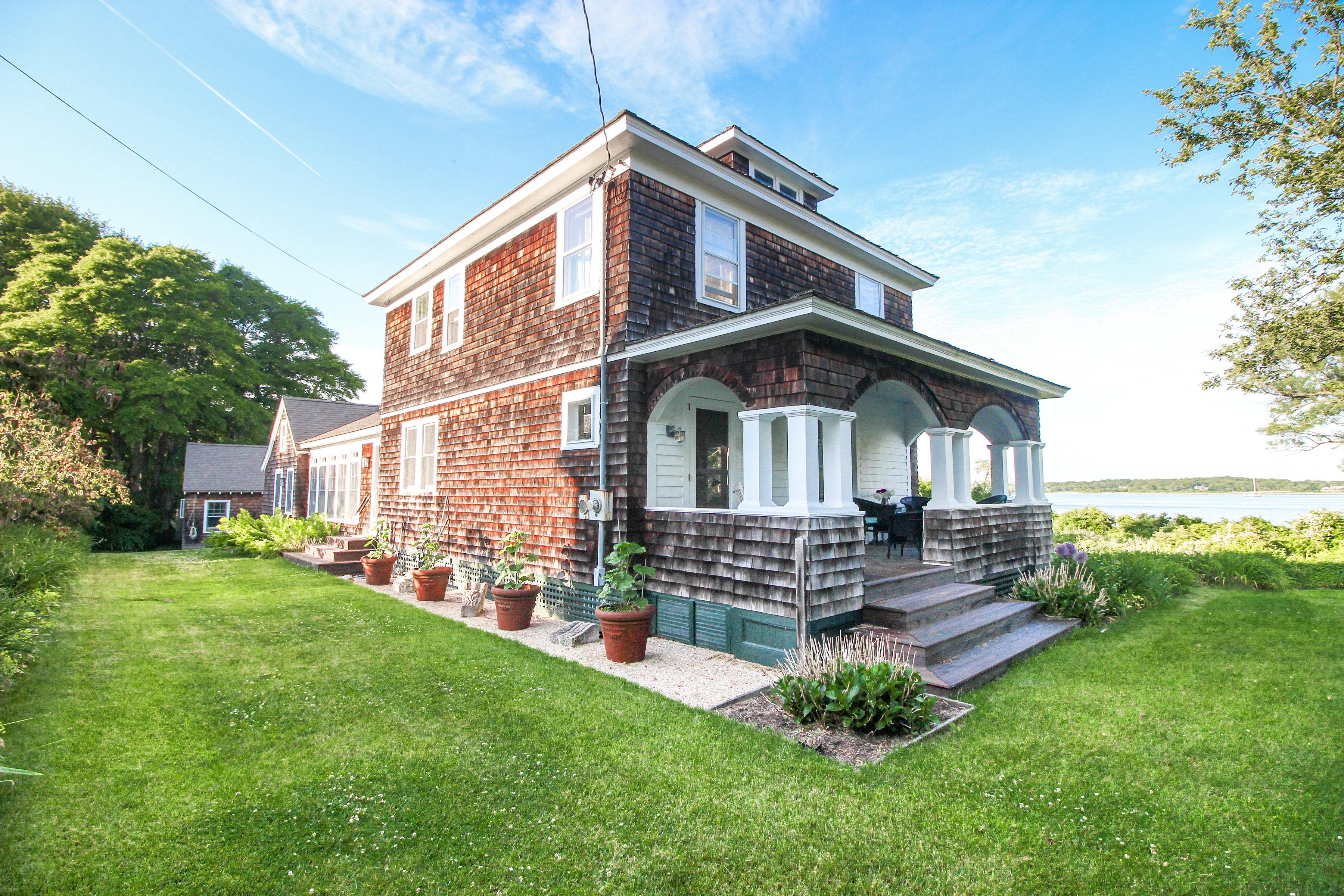 West Harbor House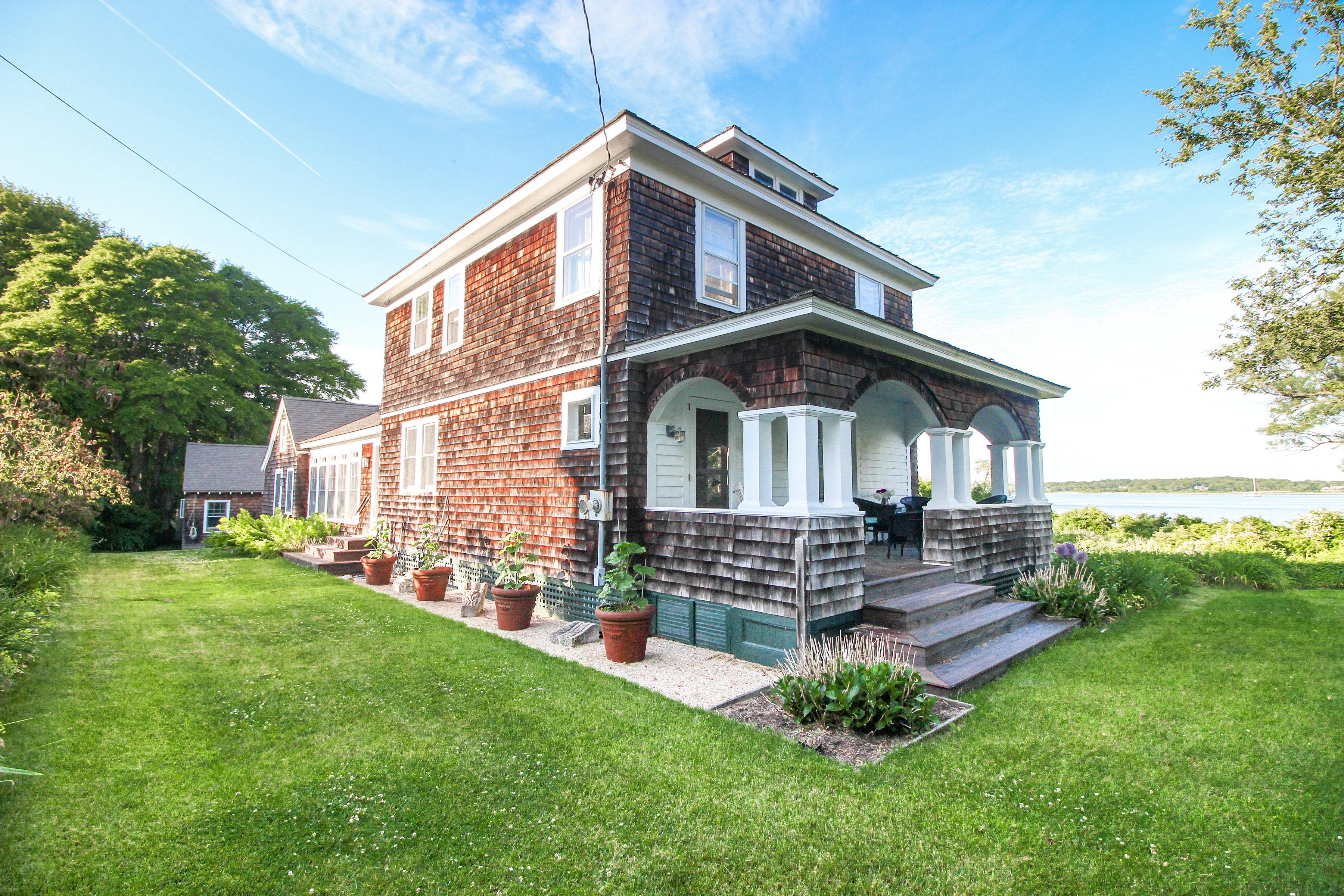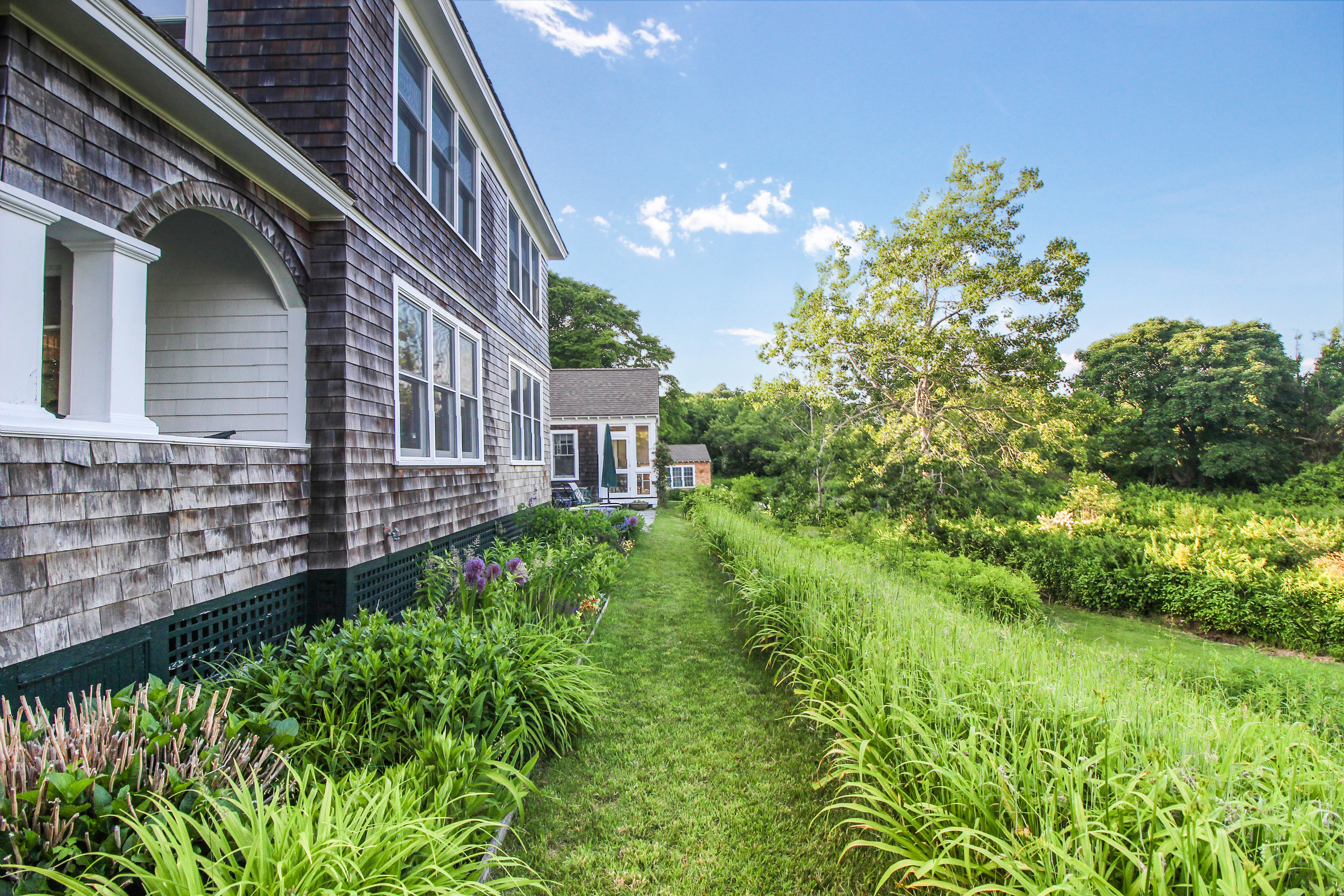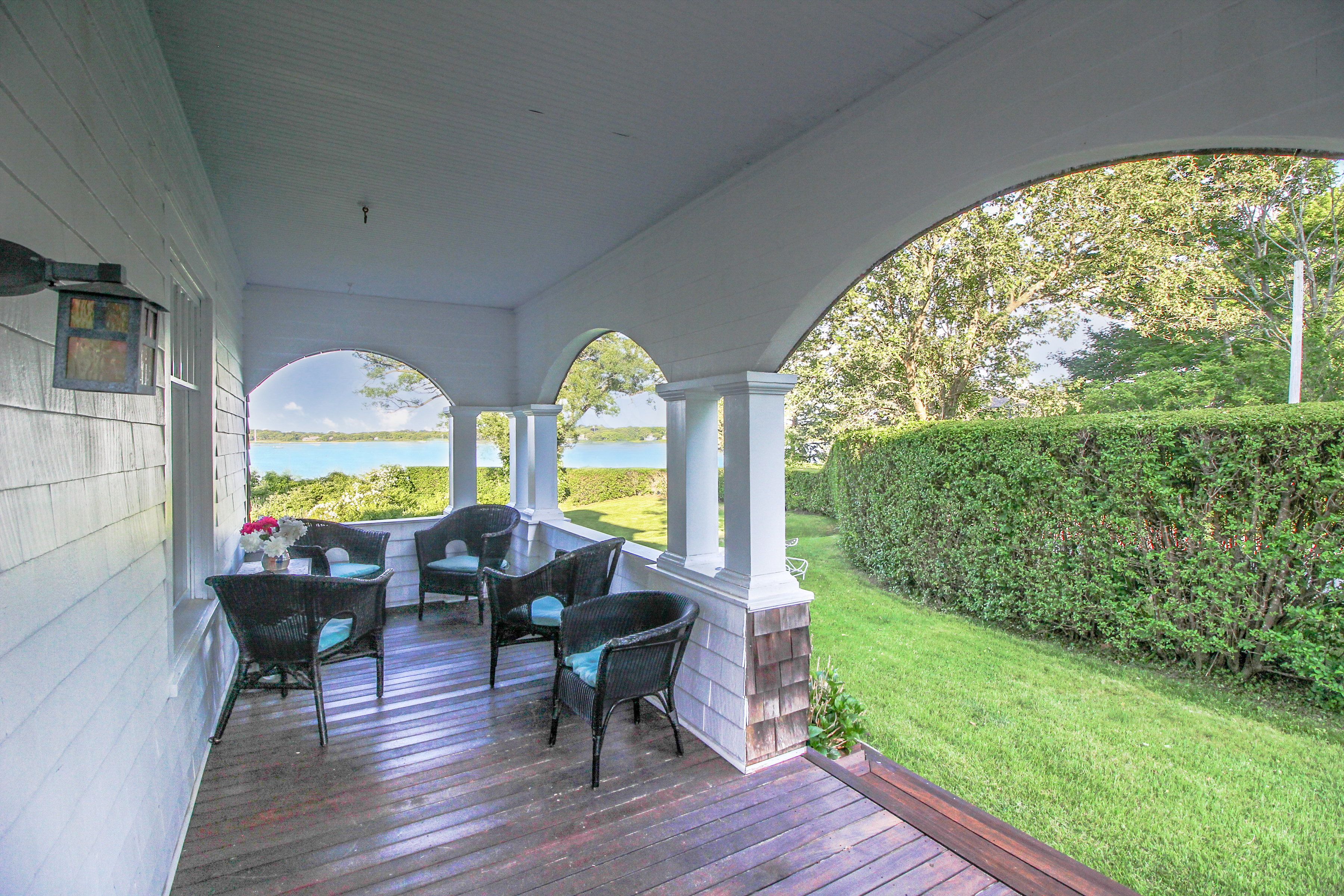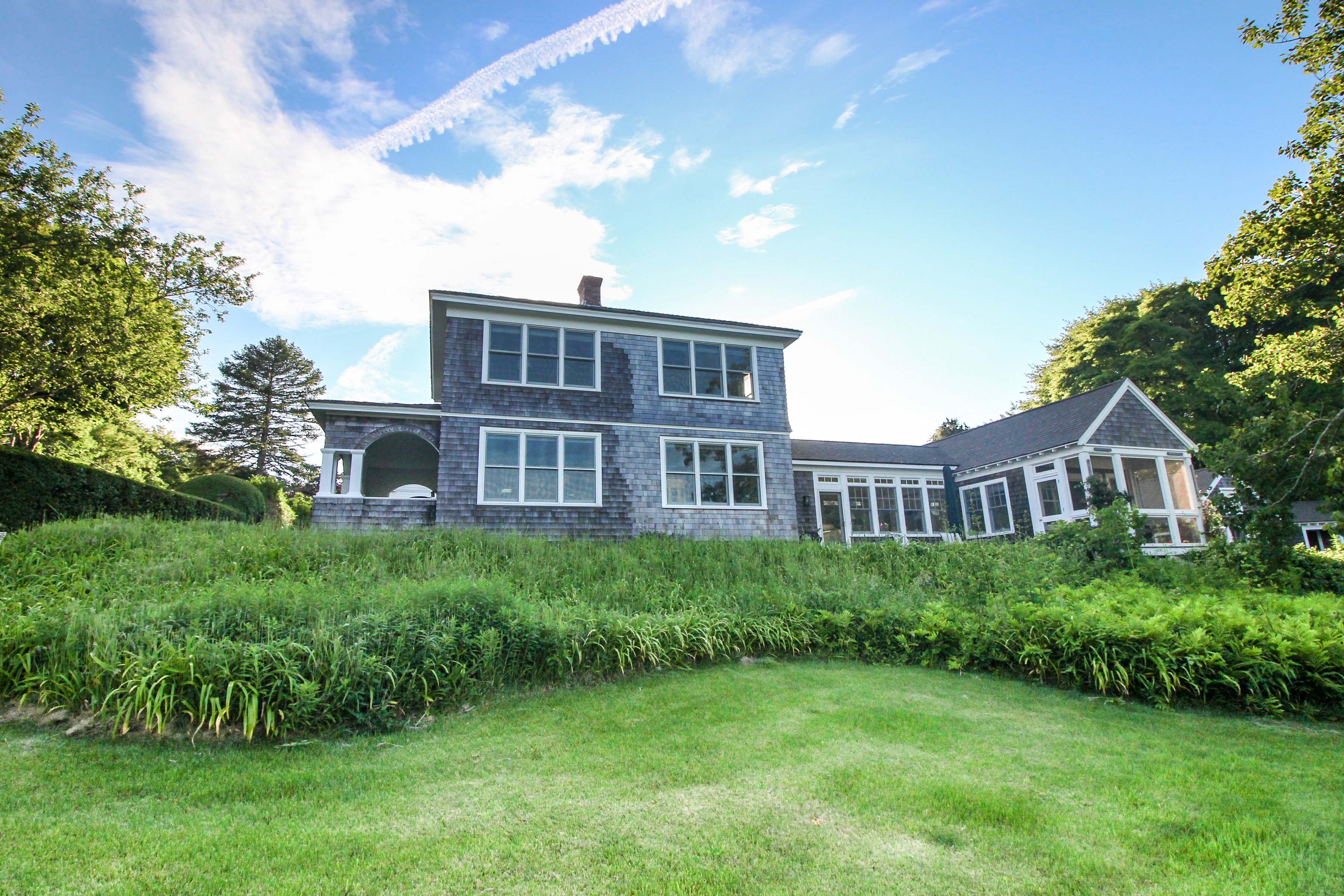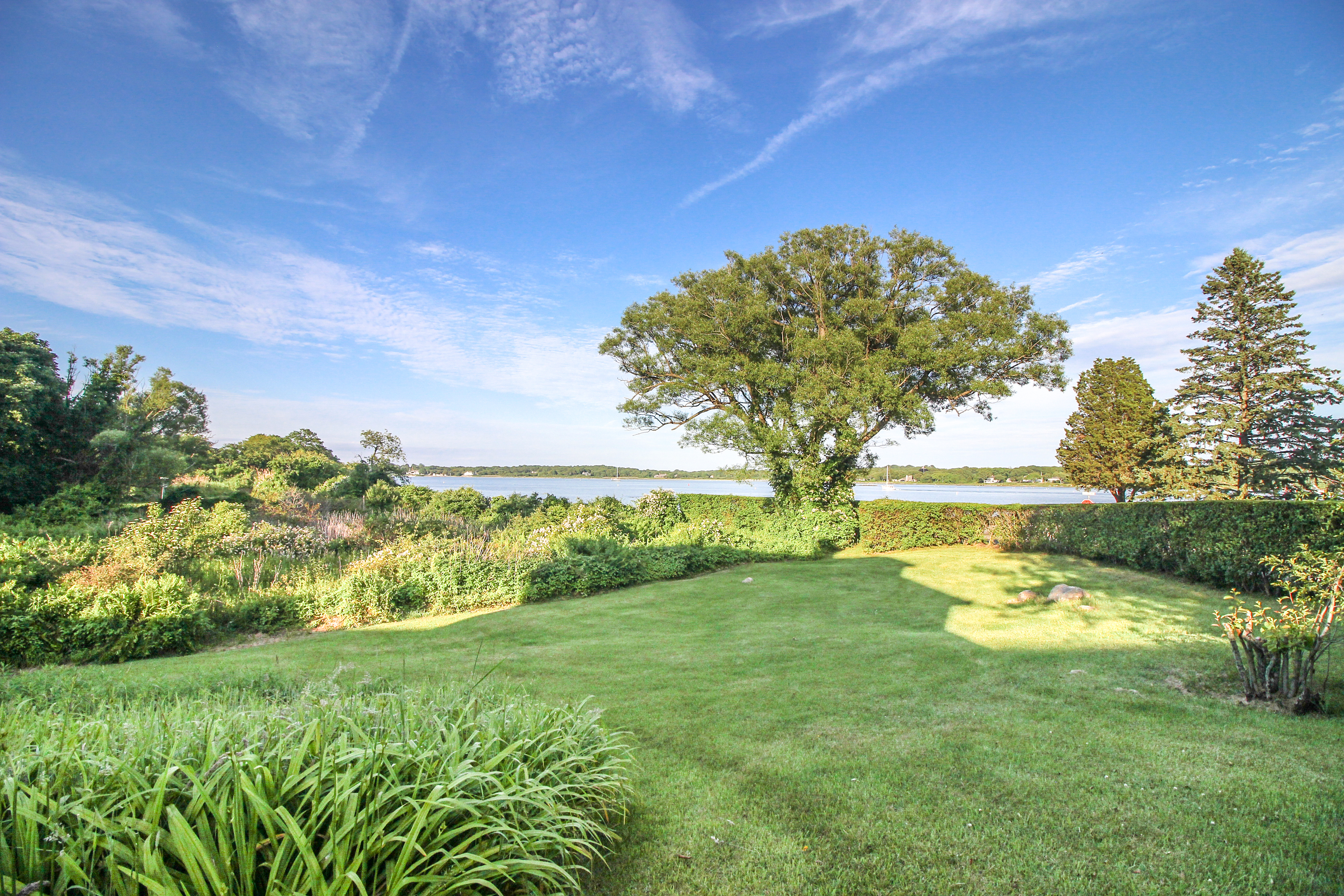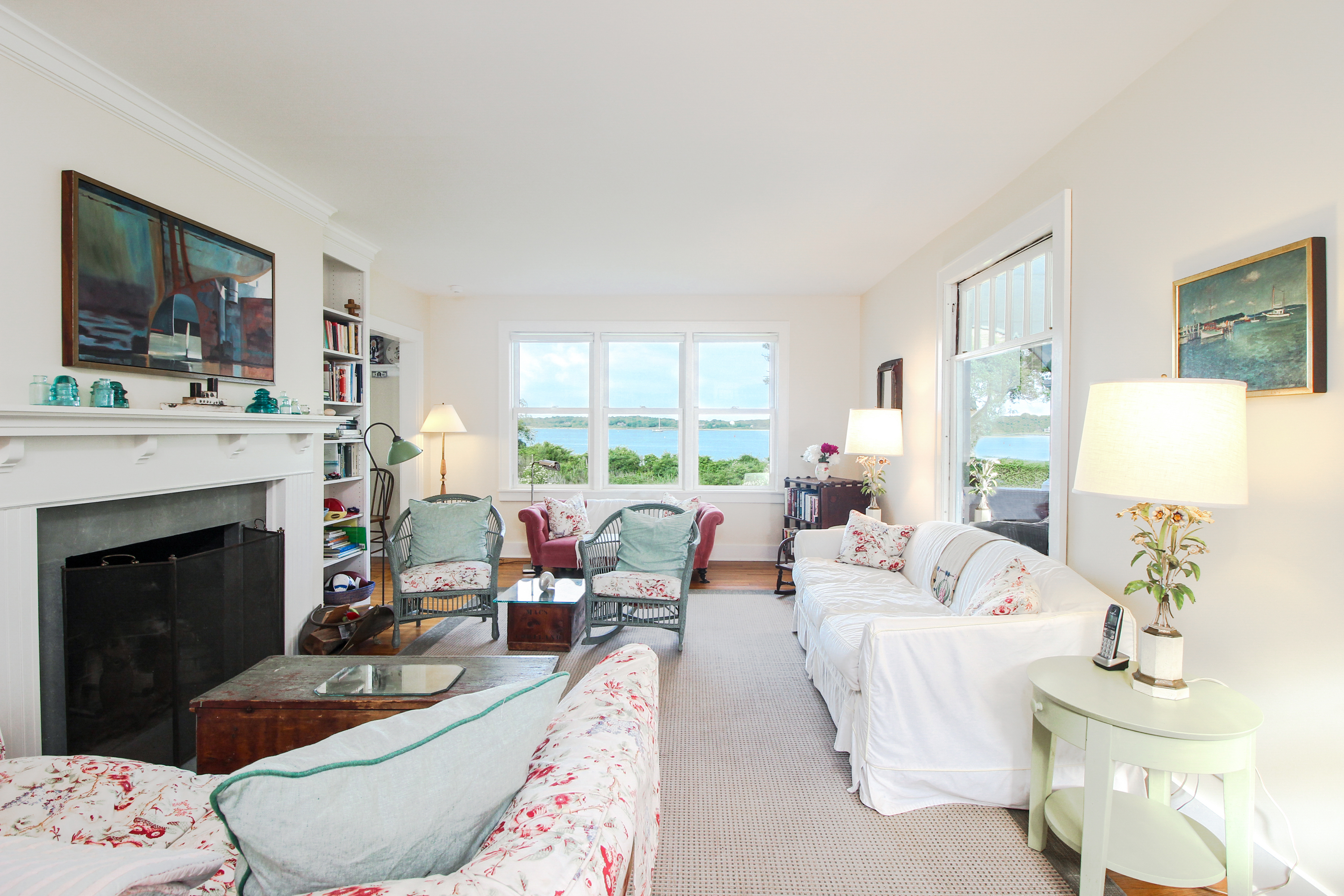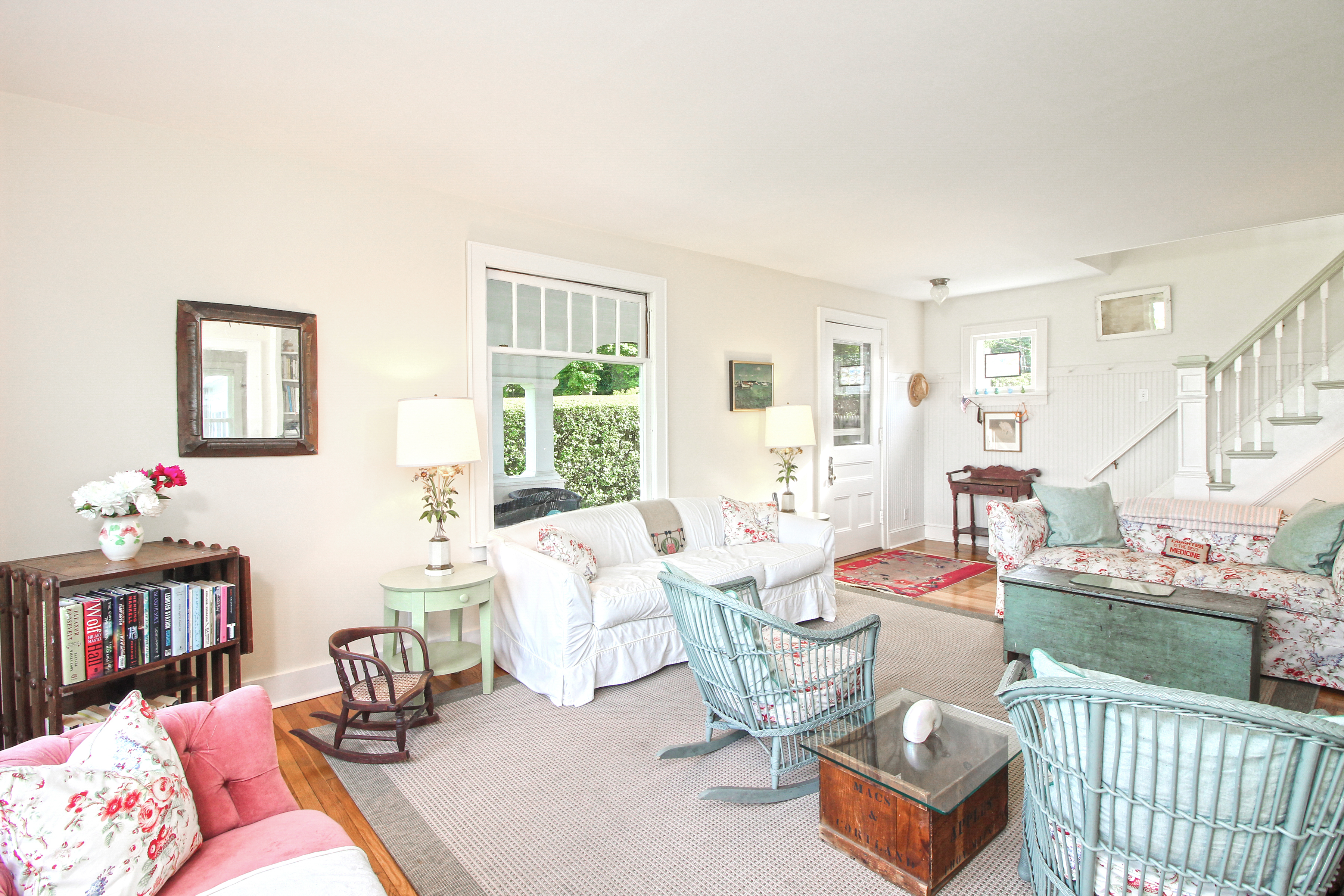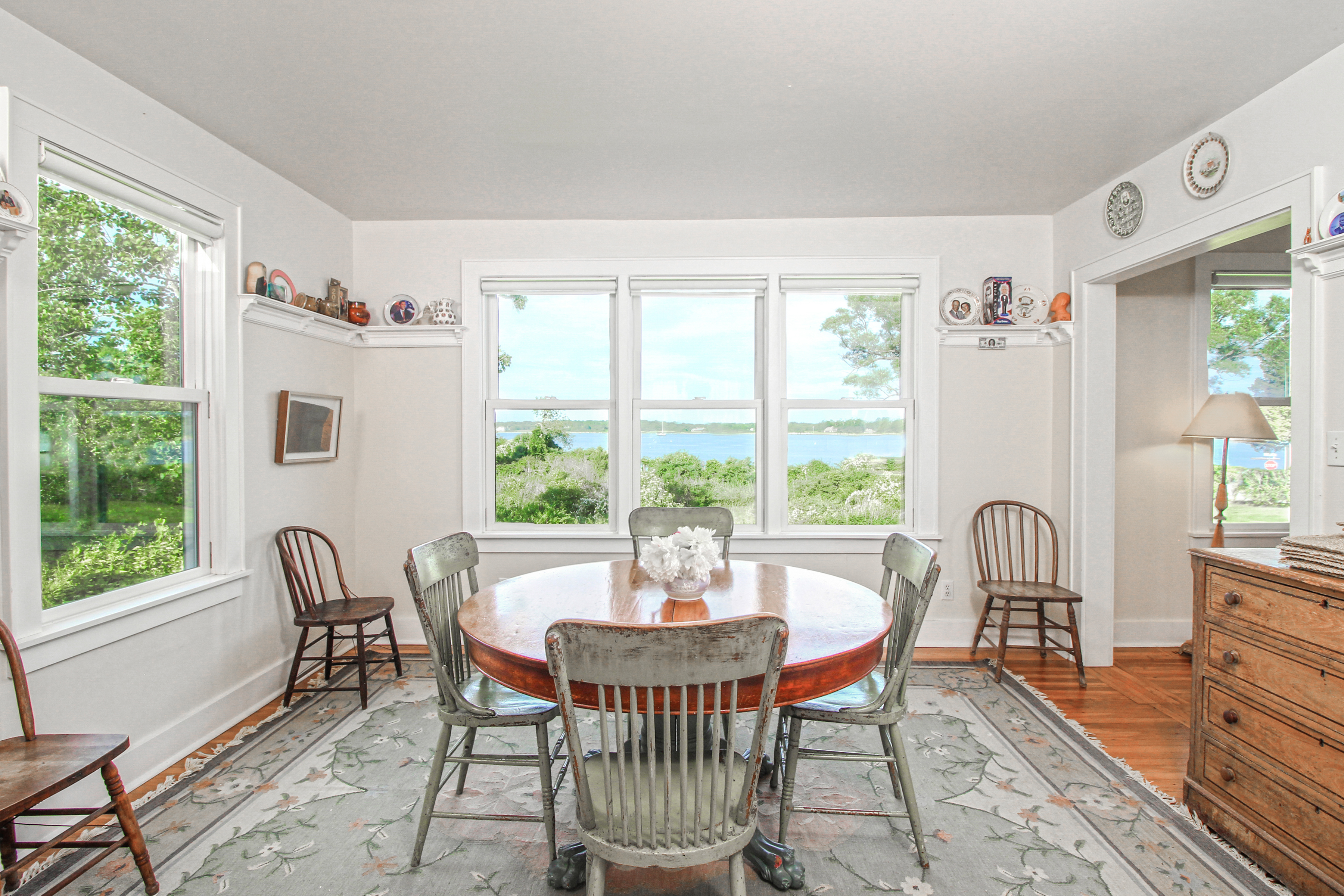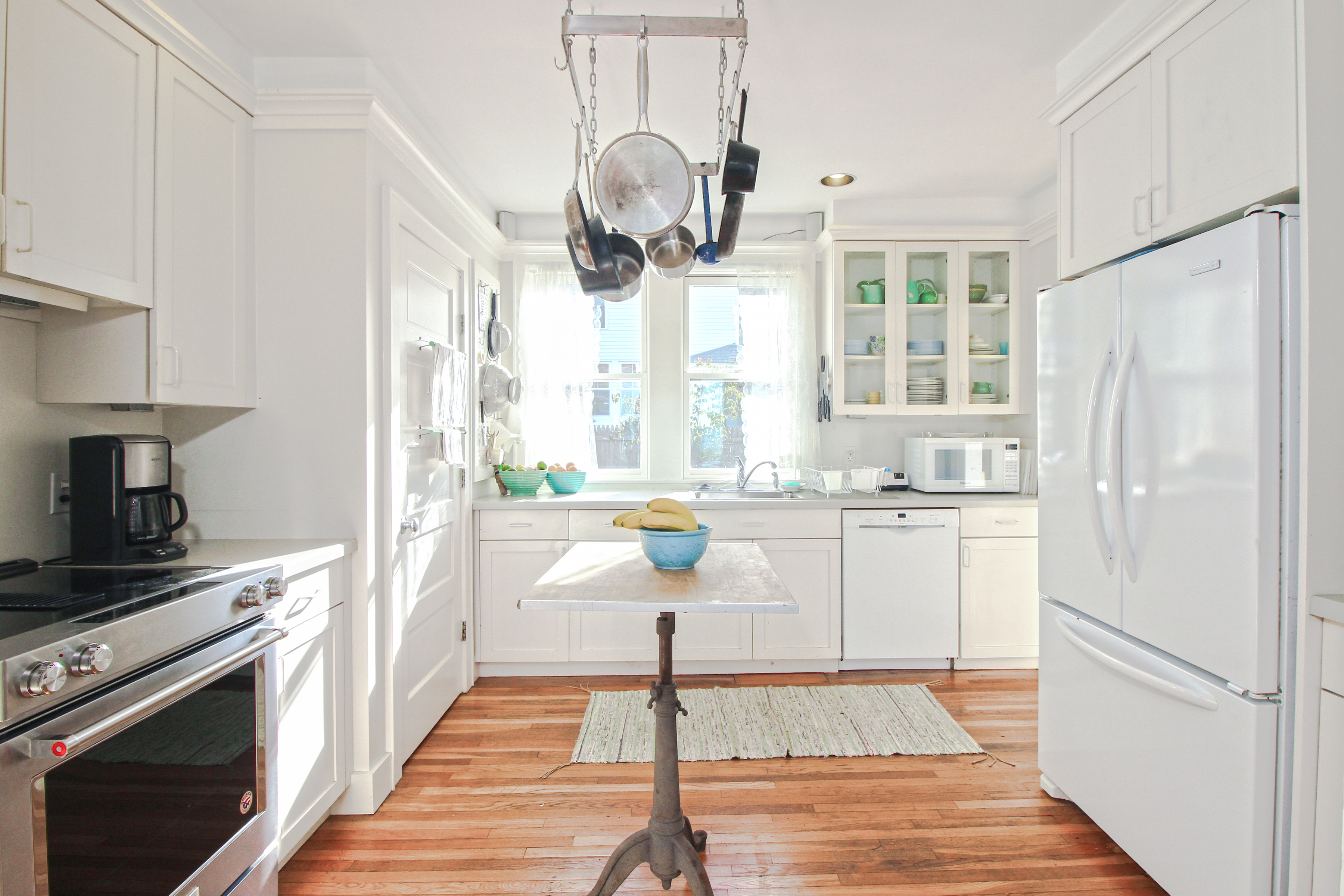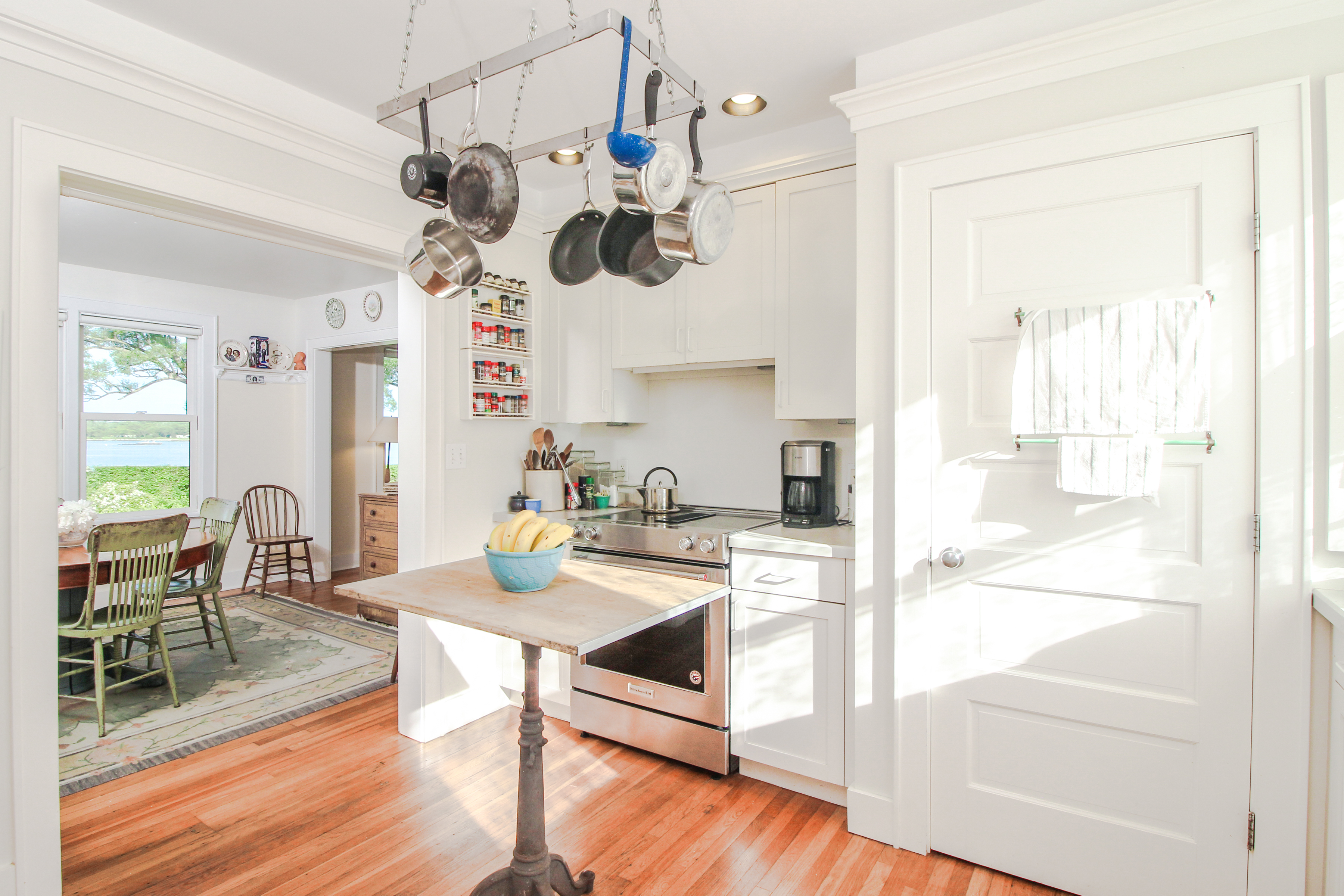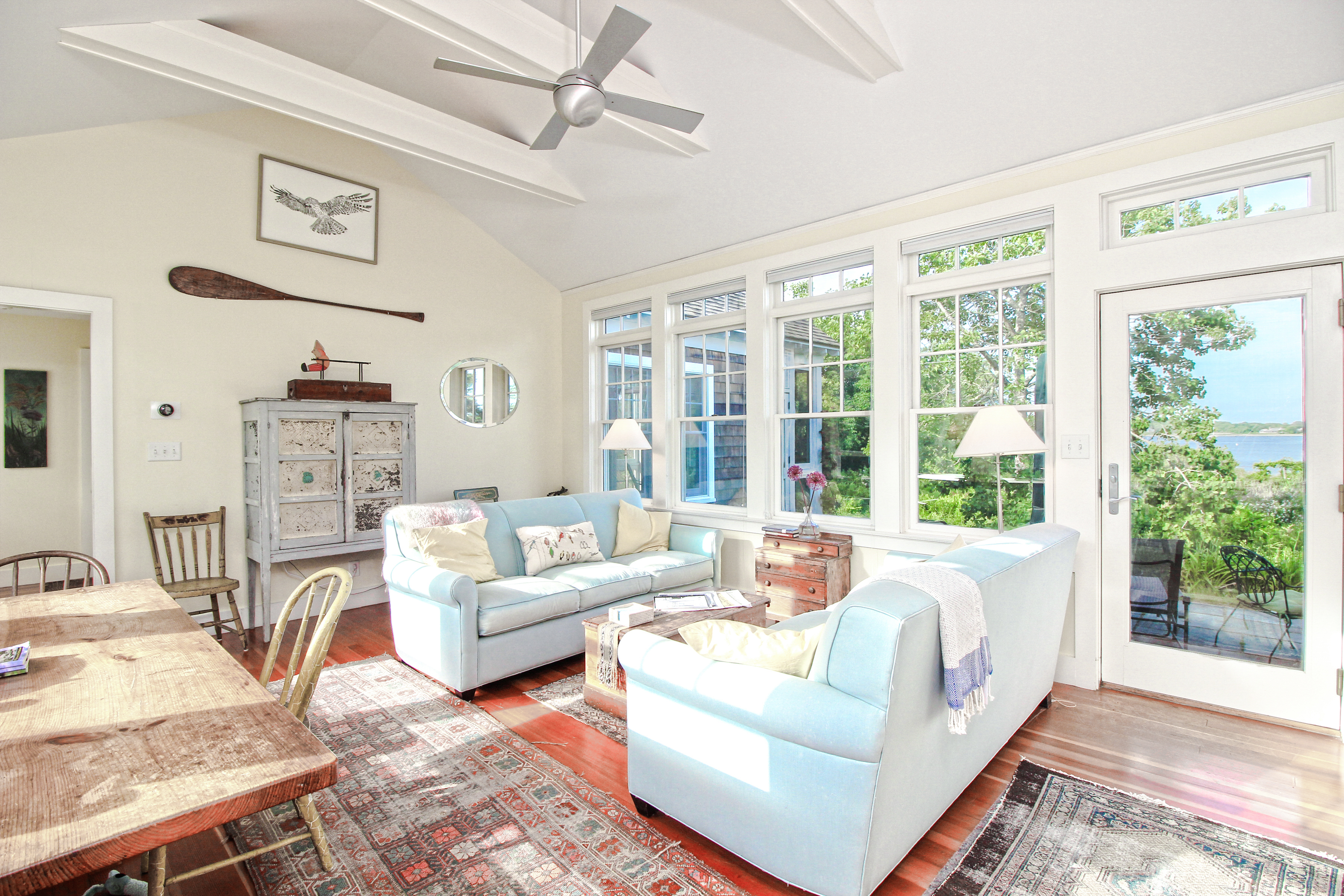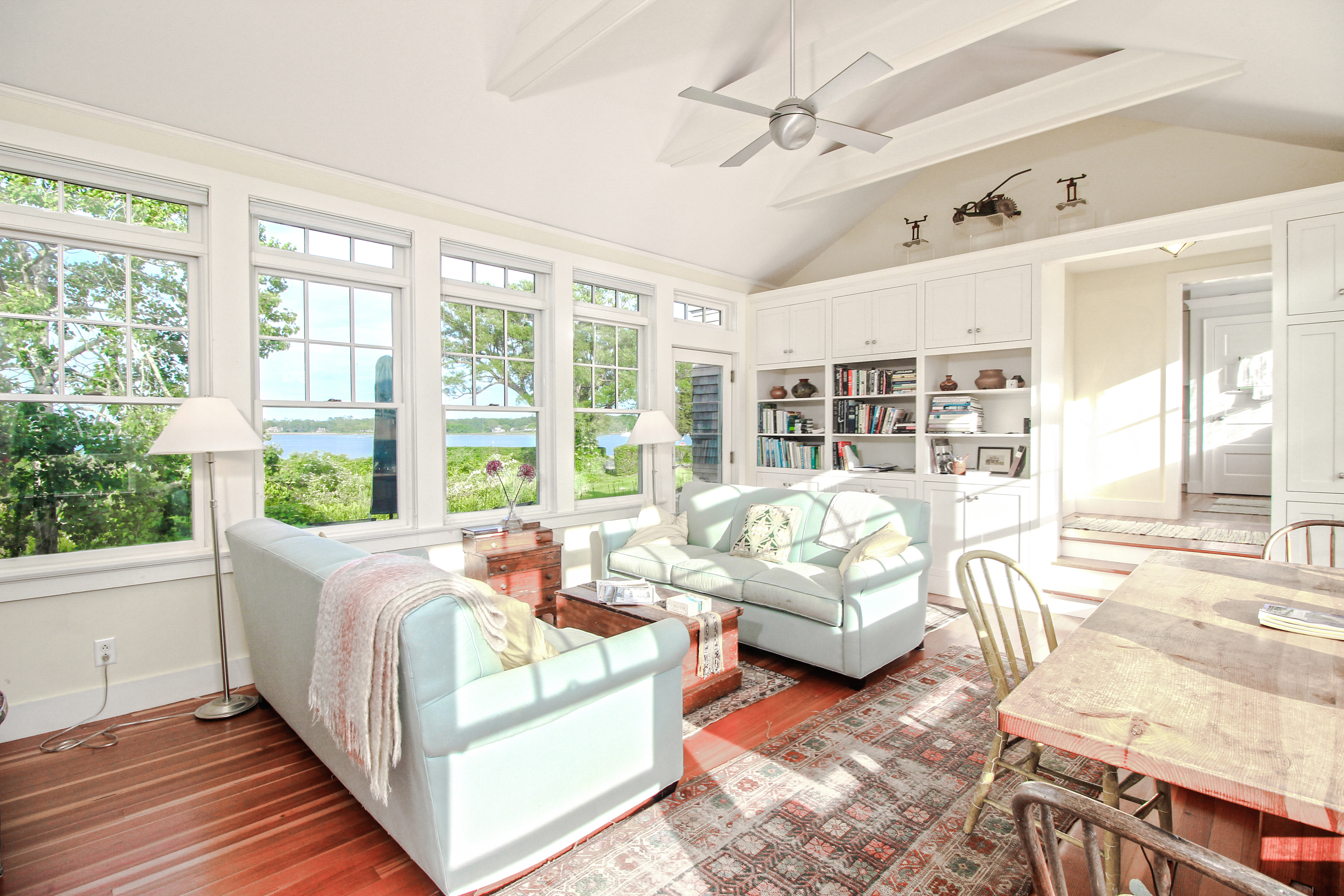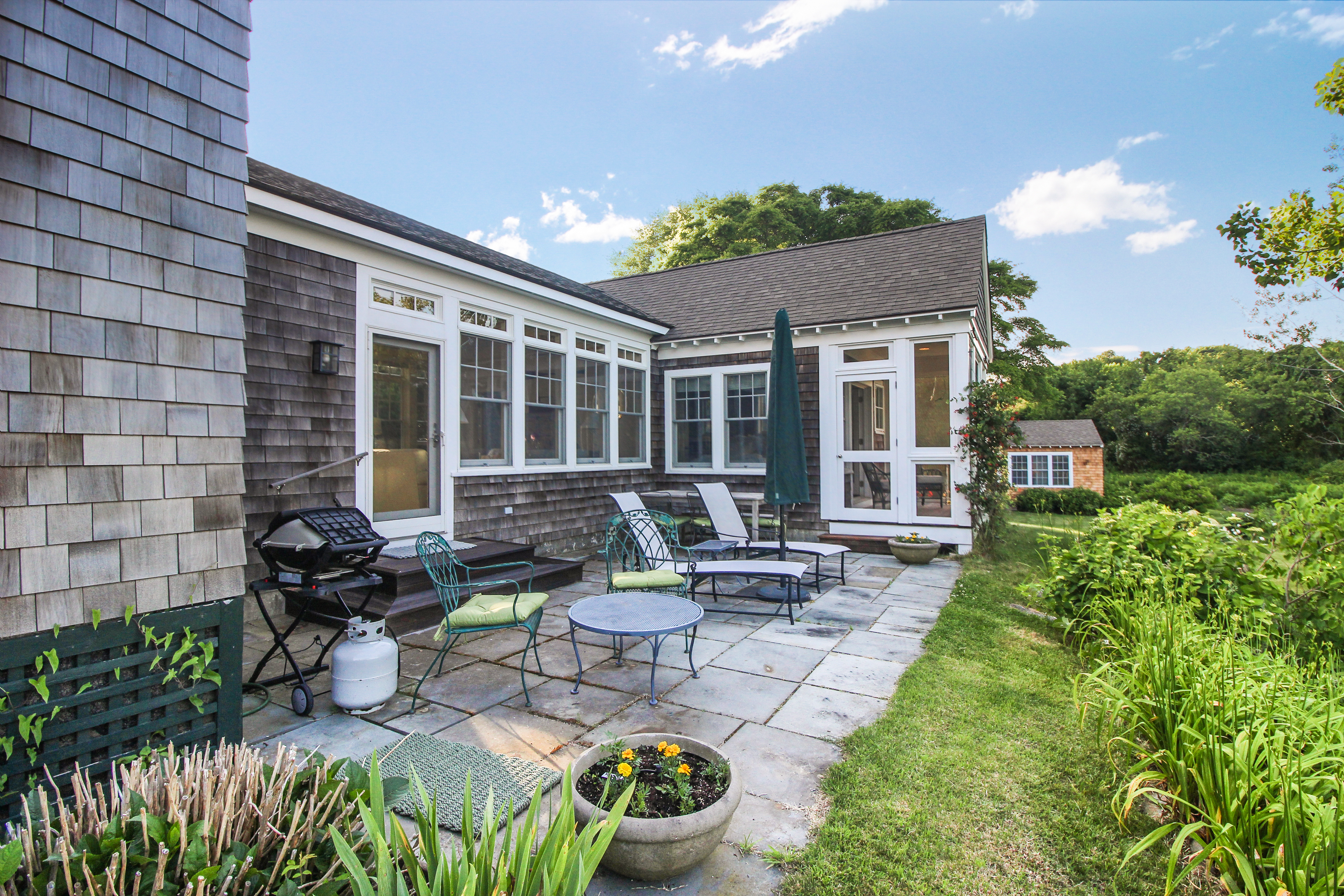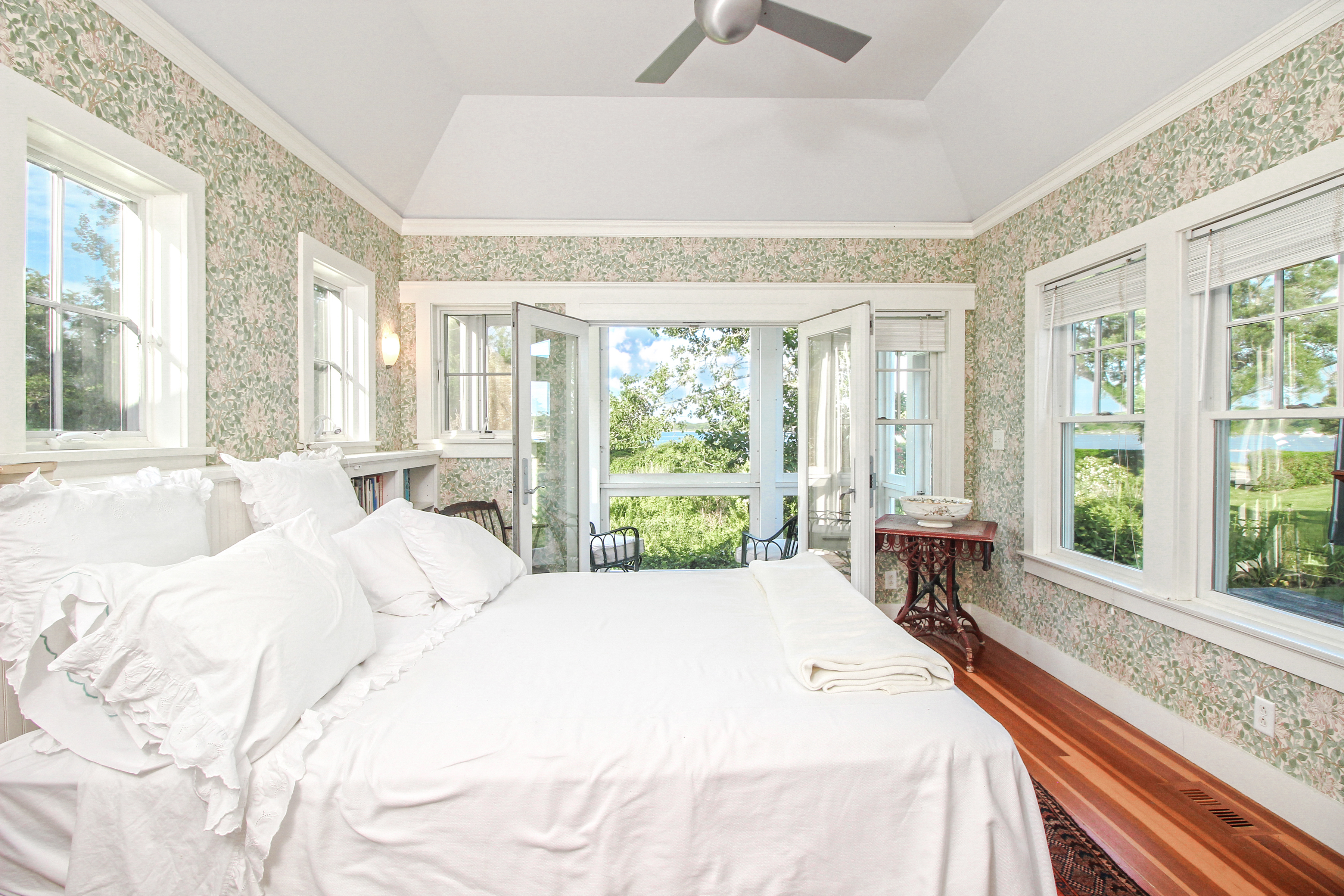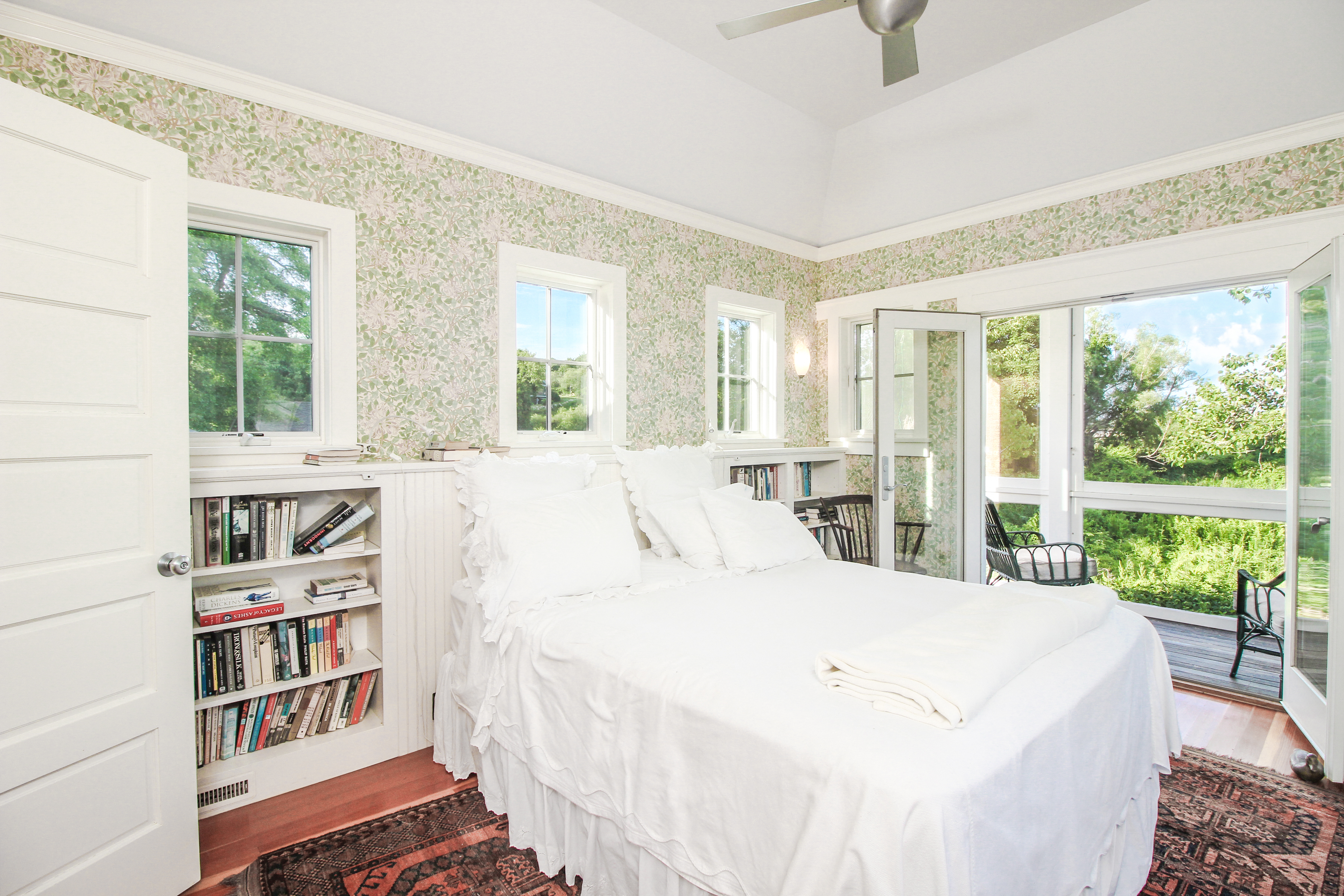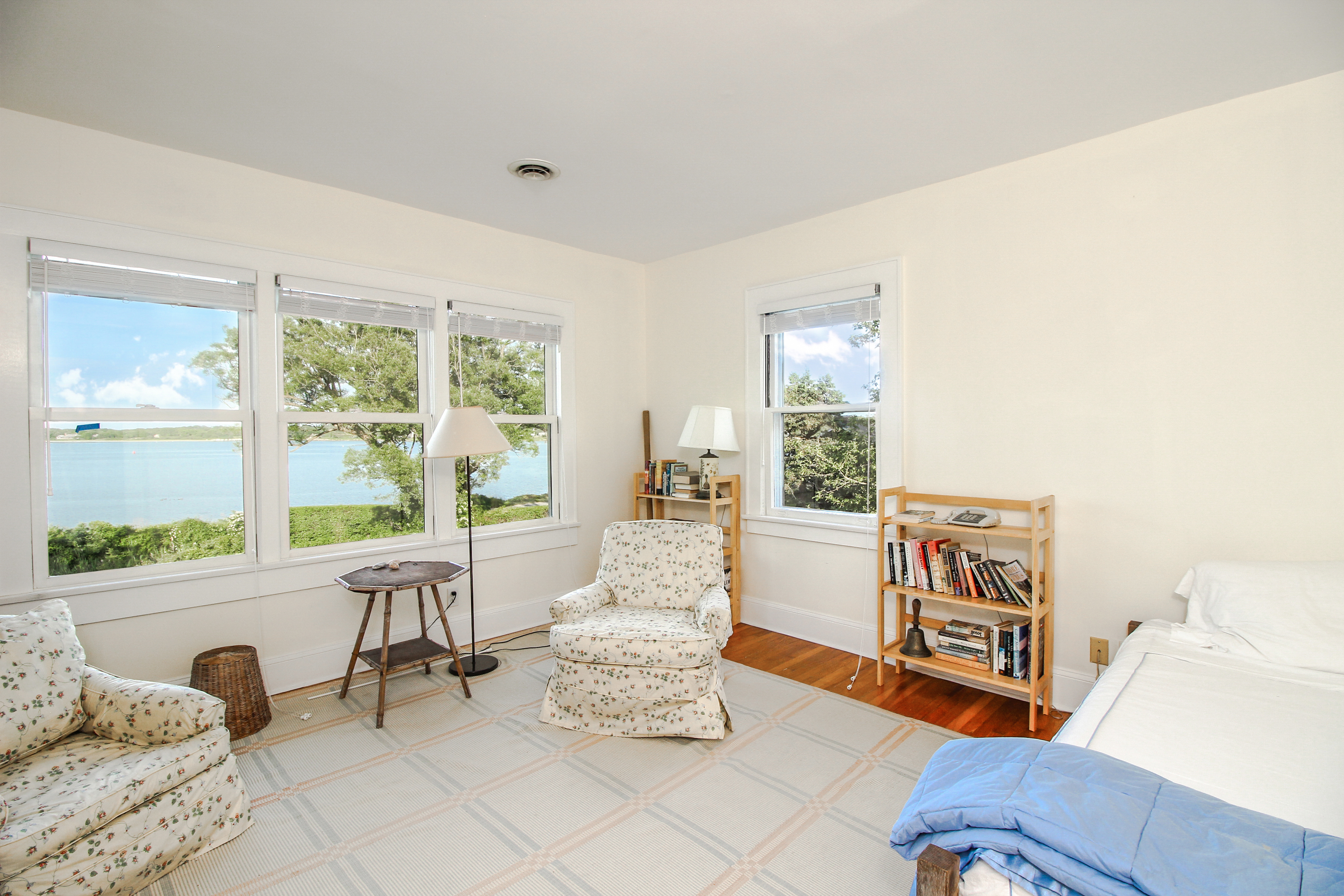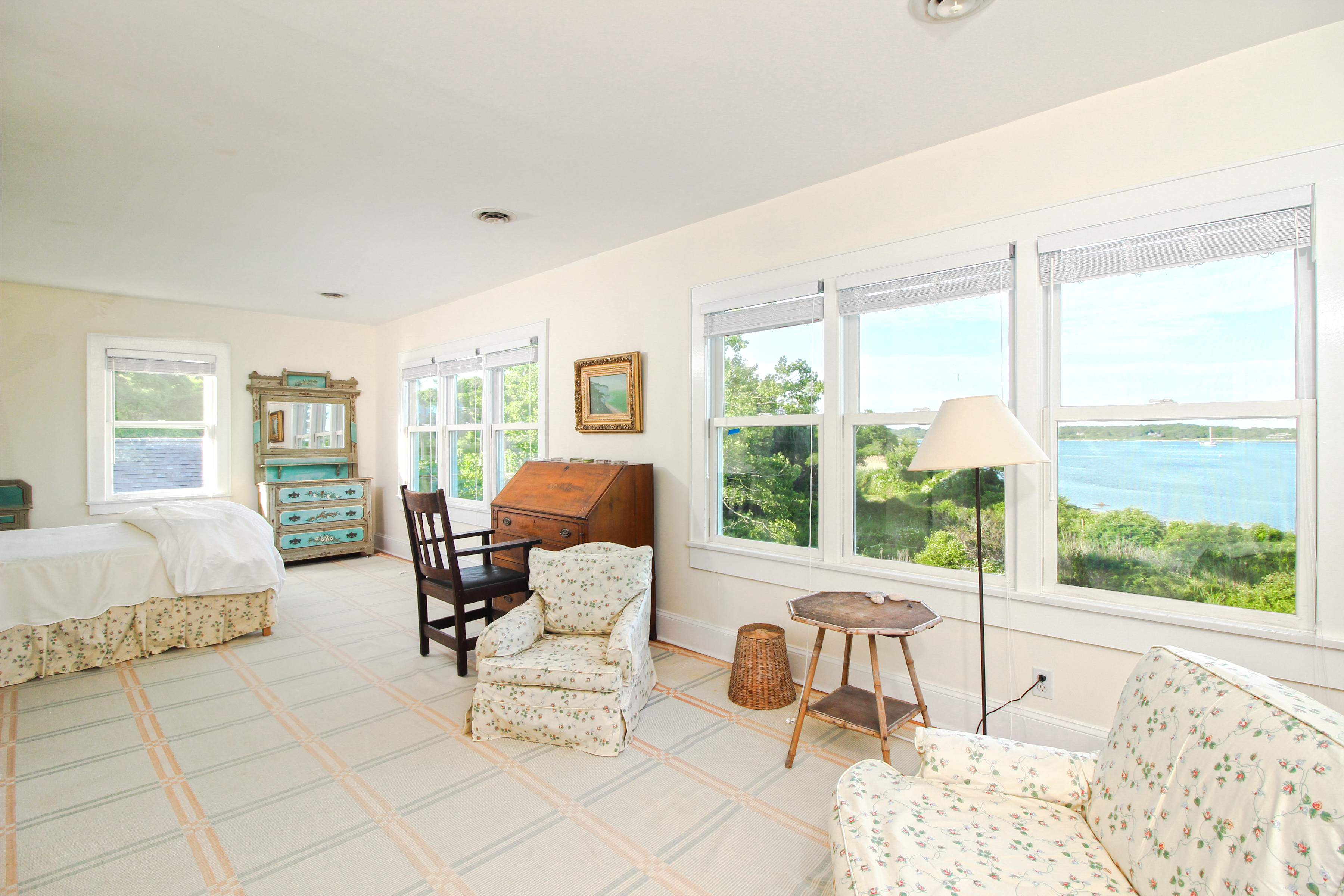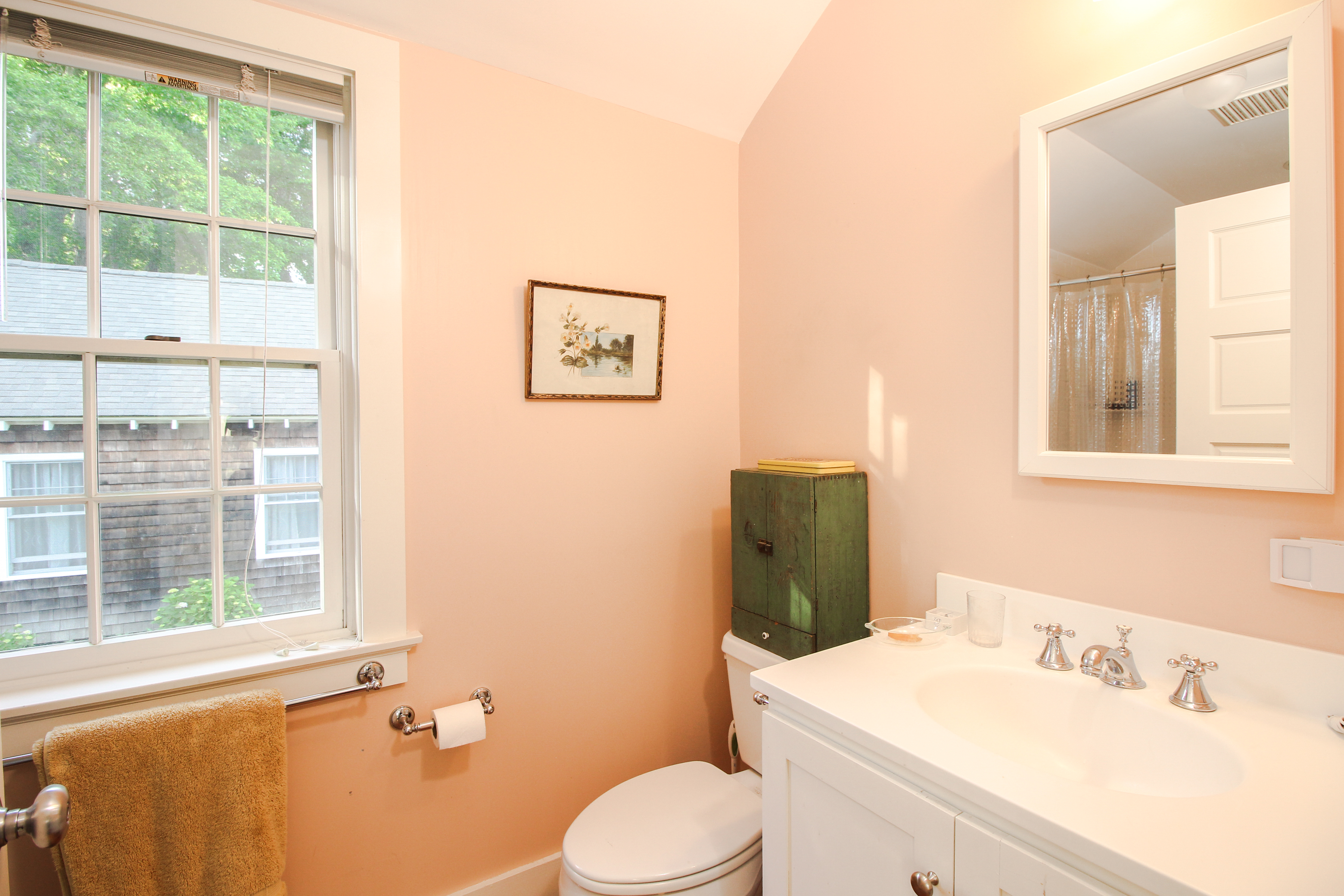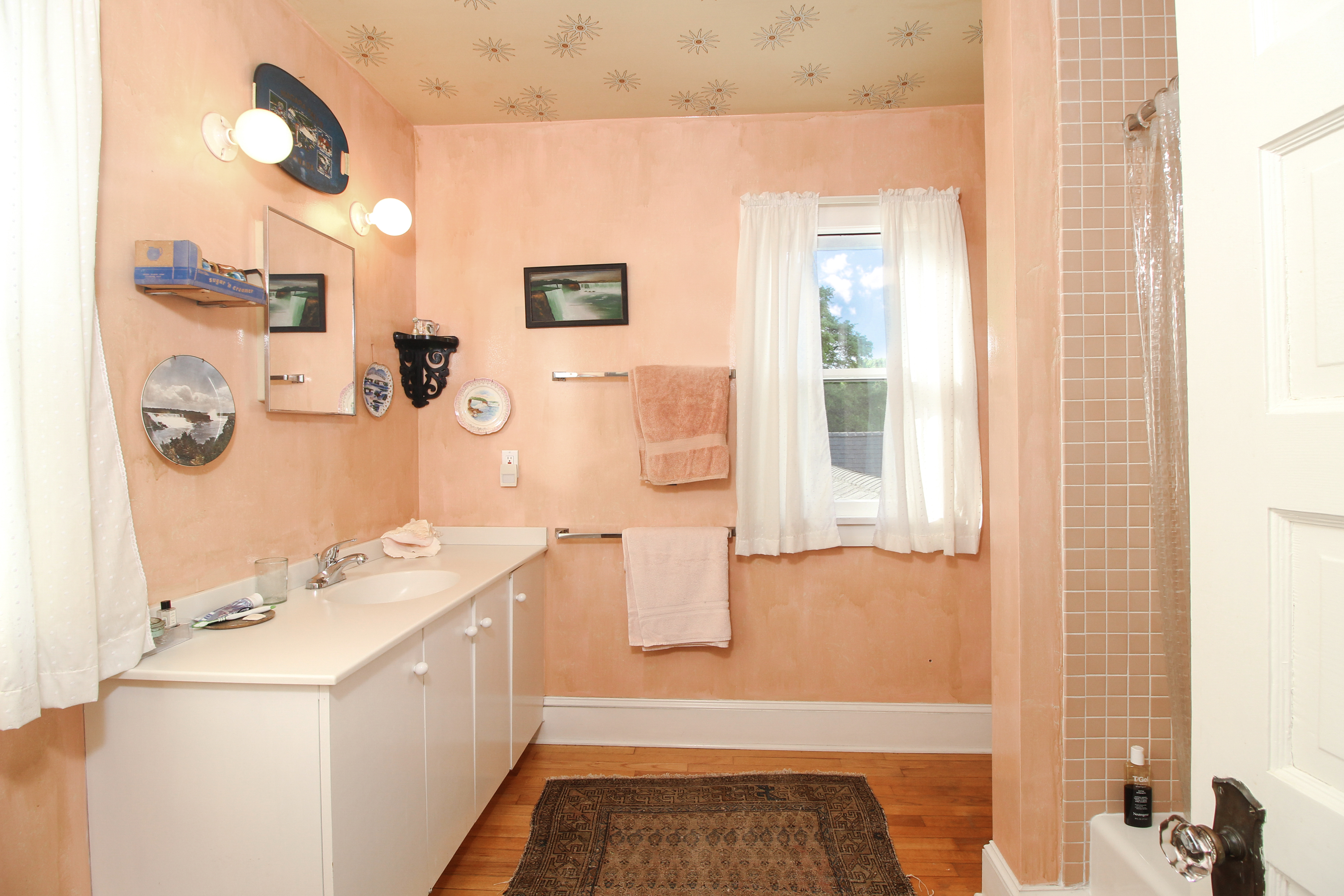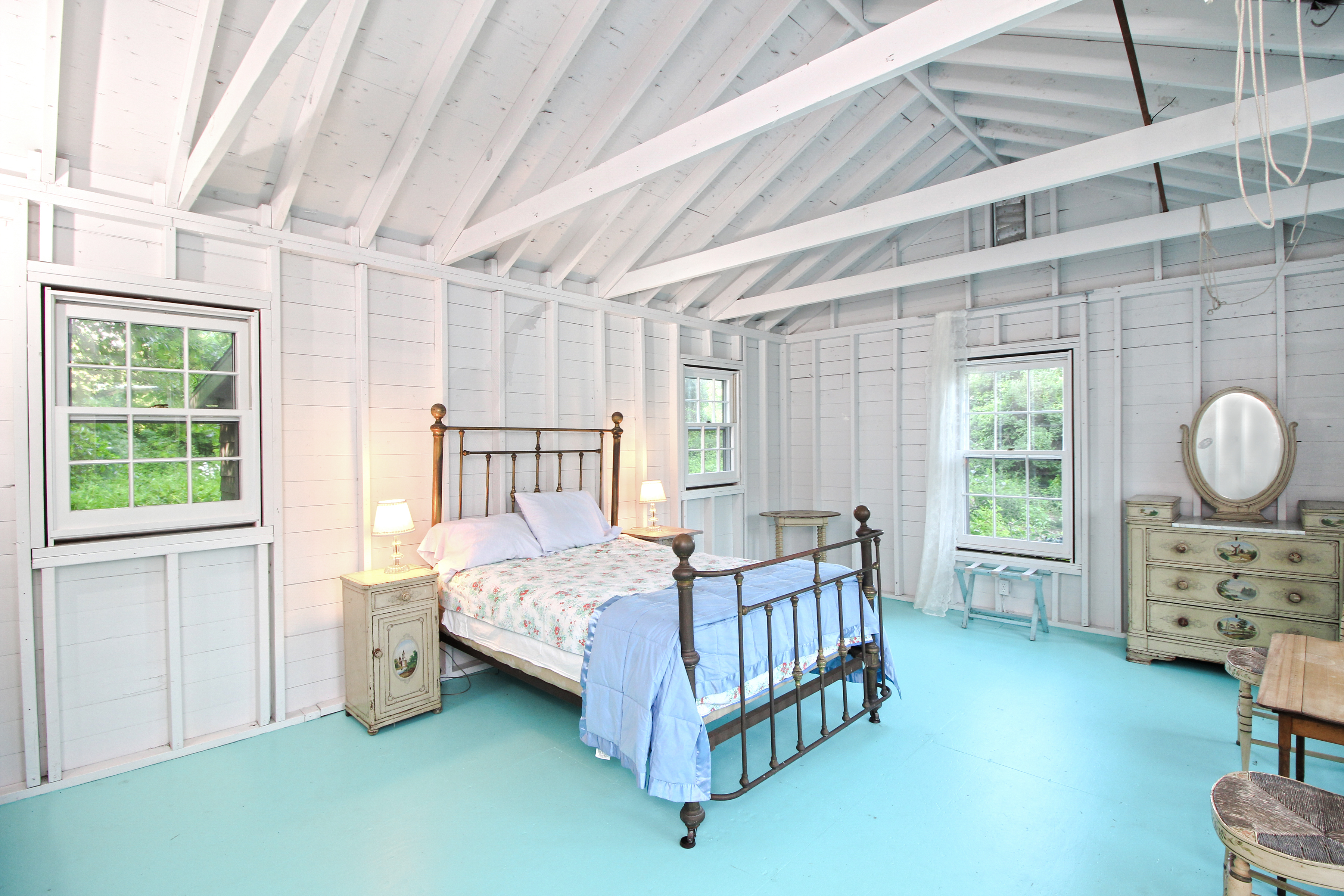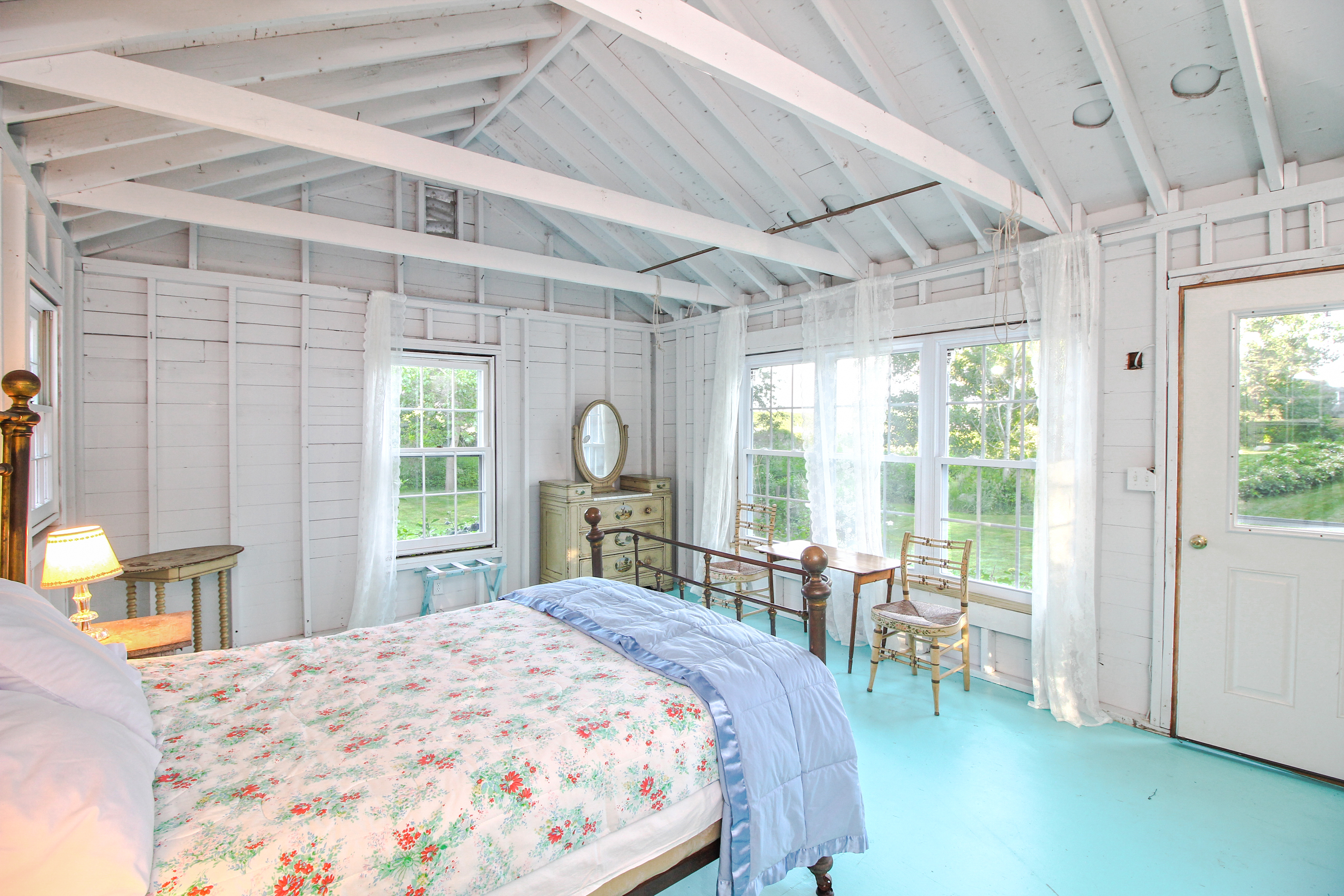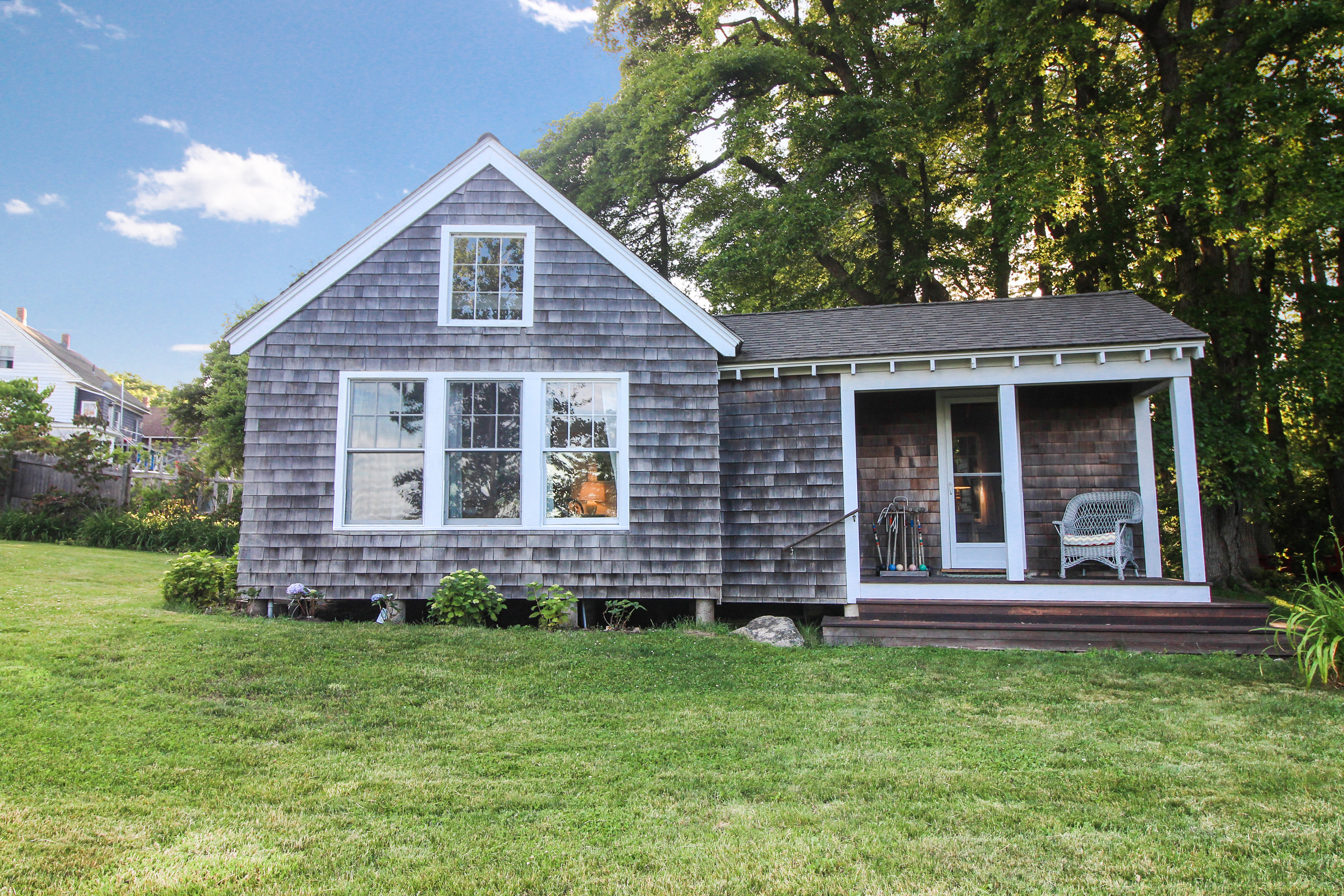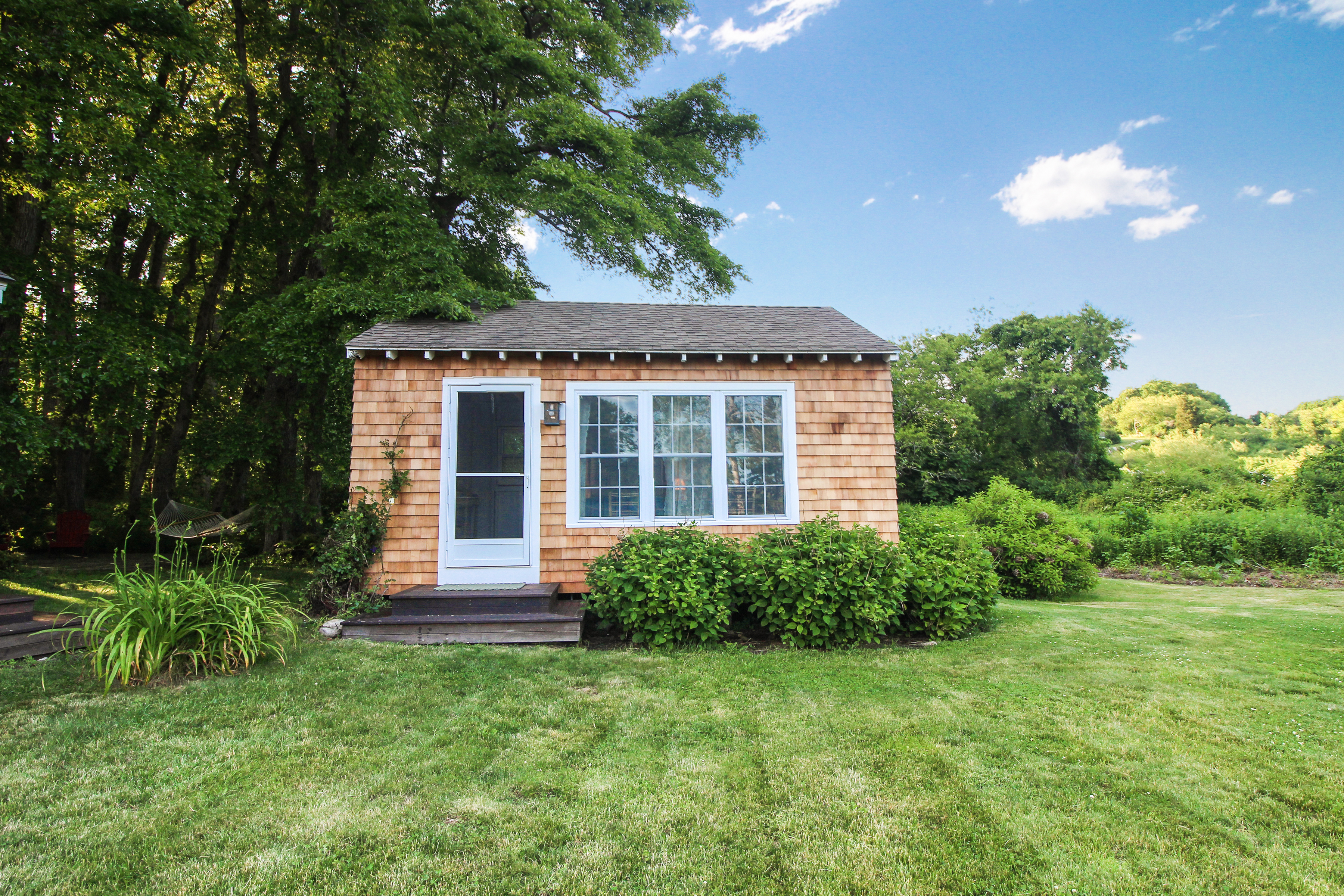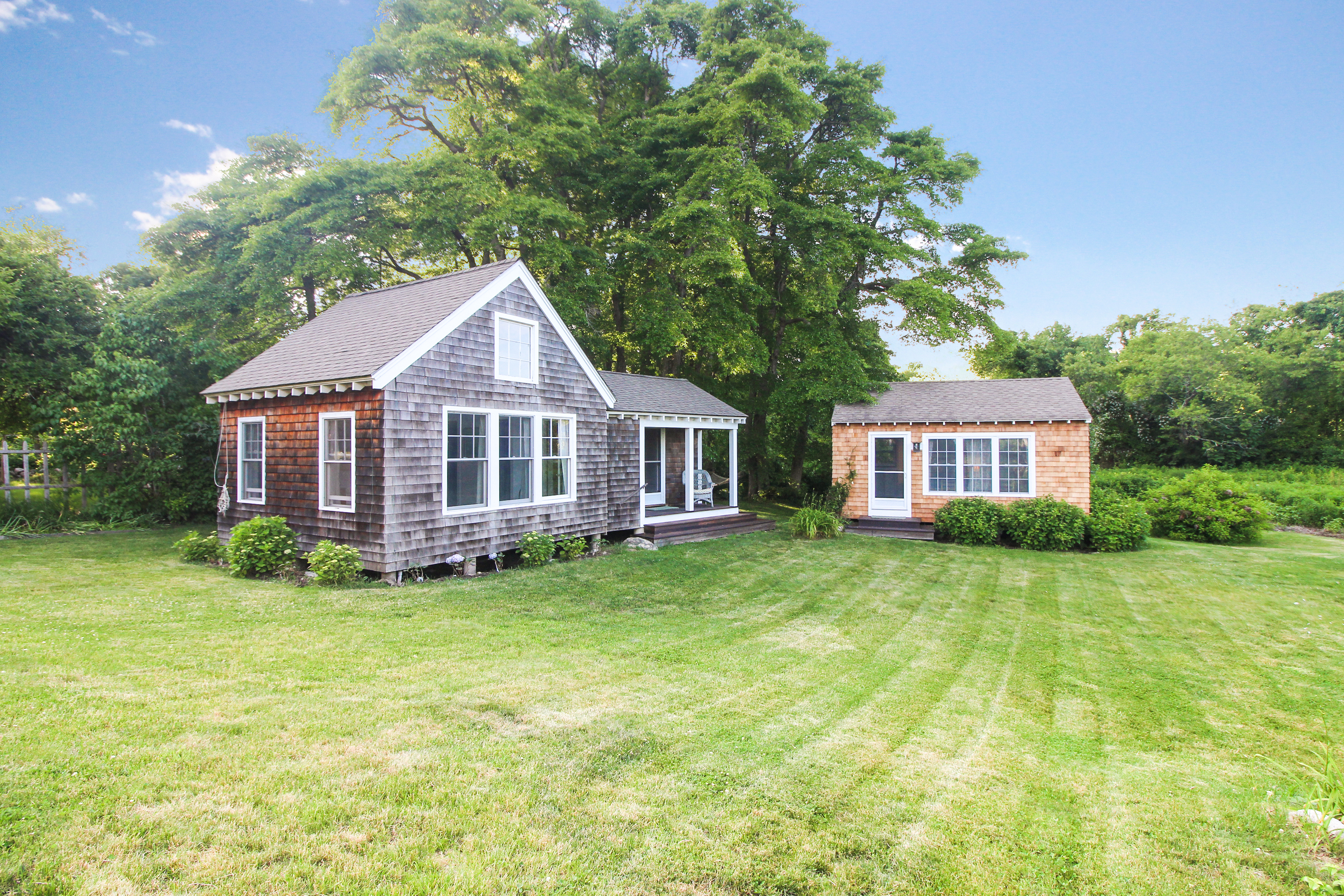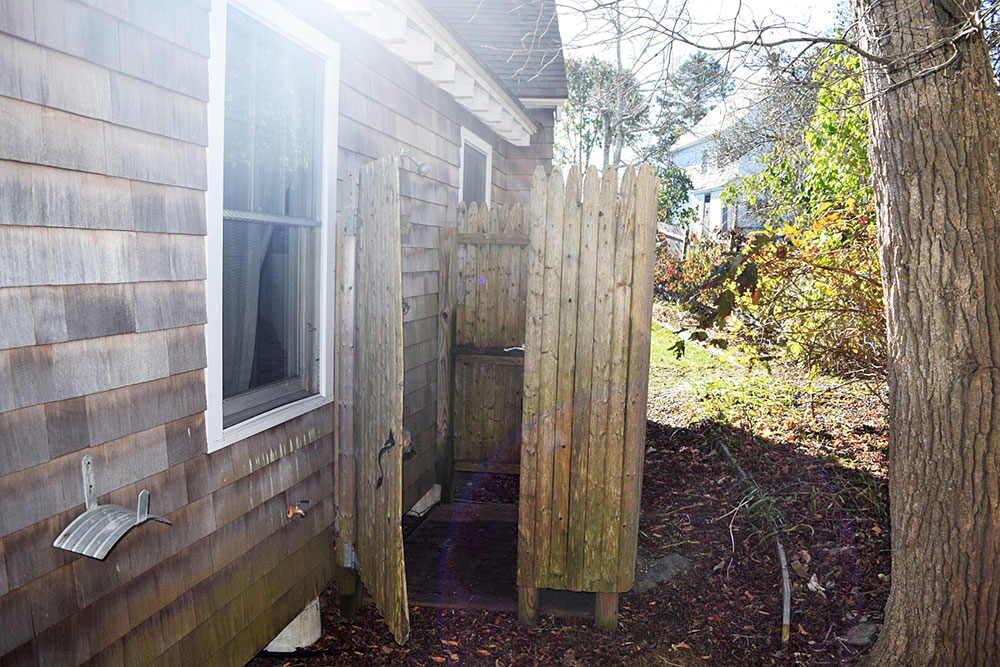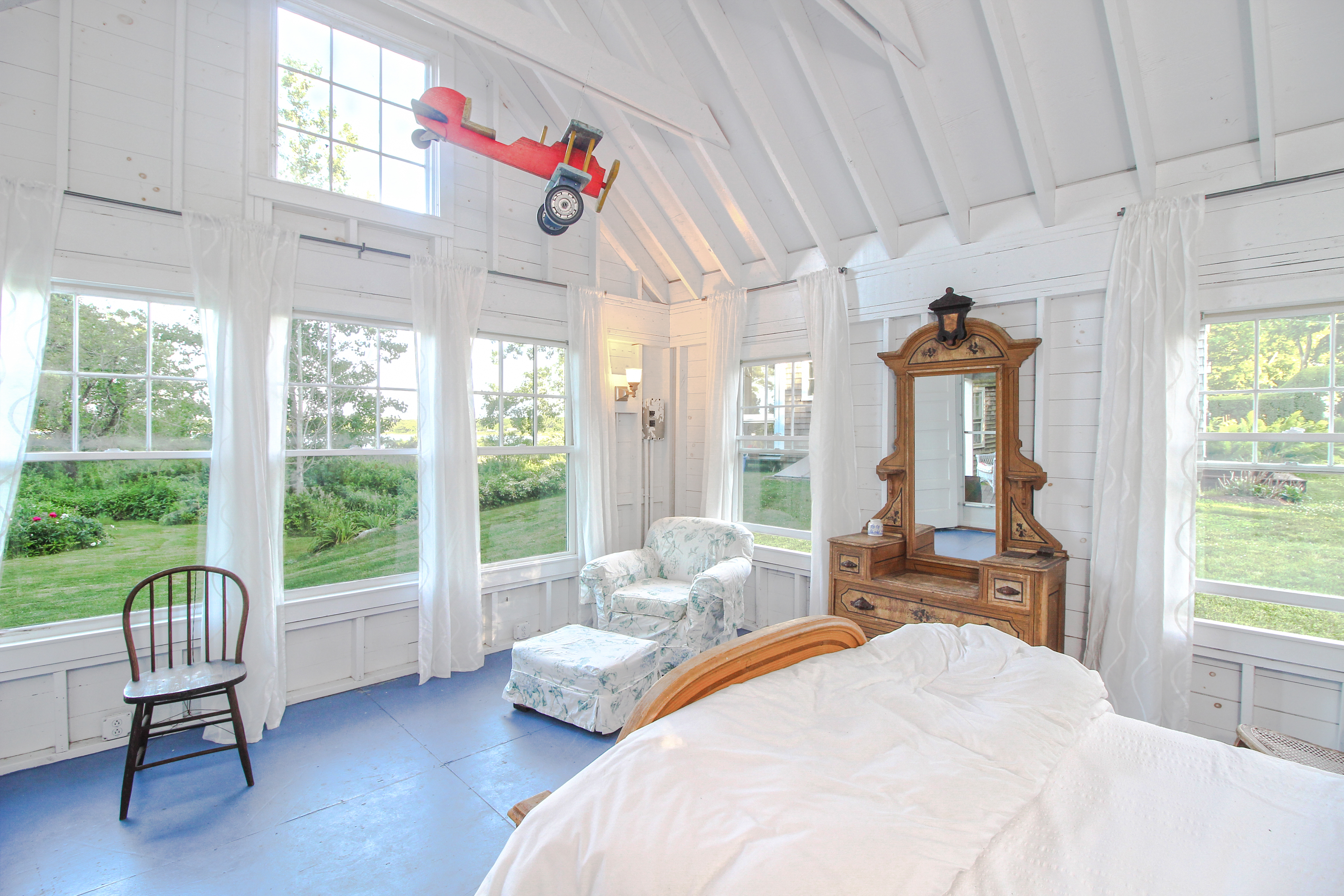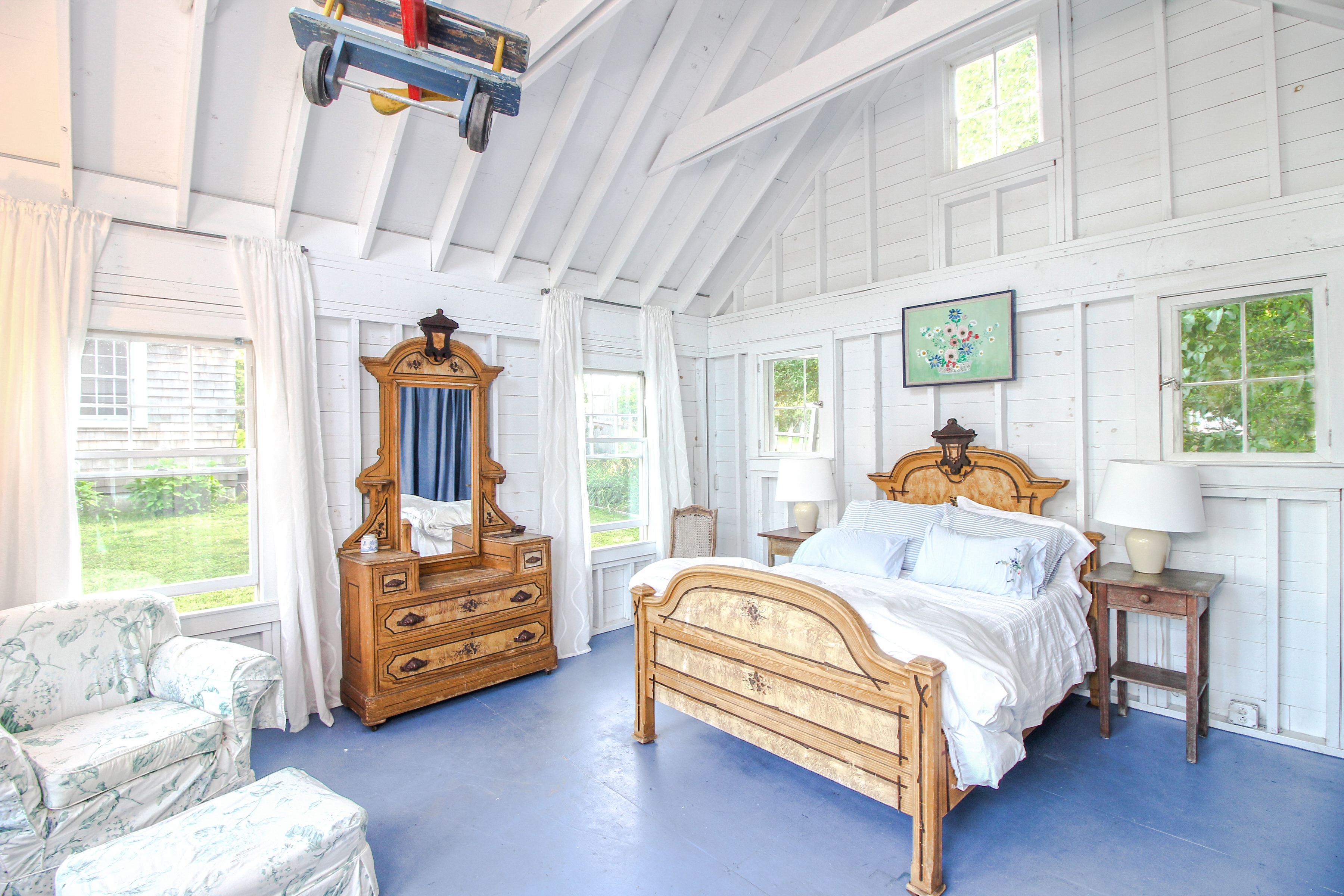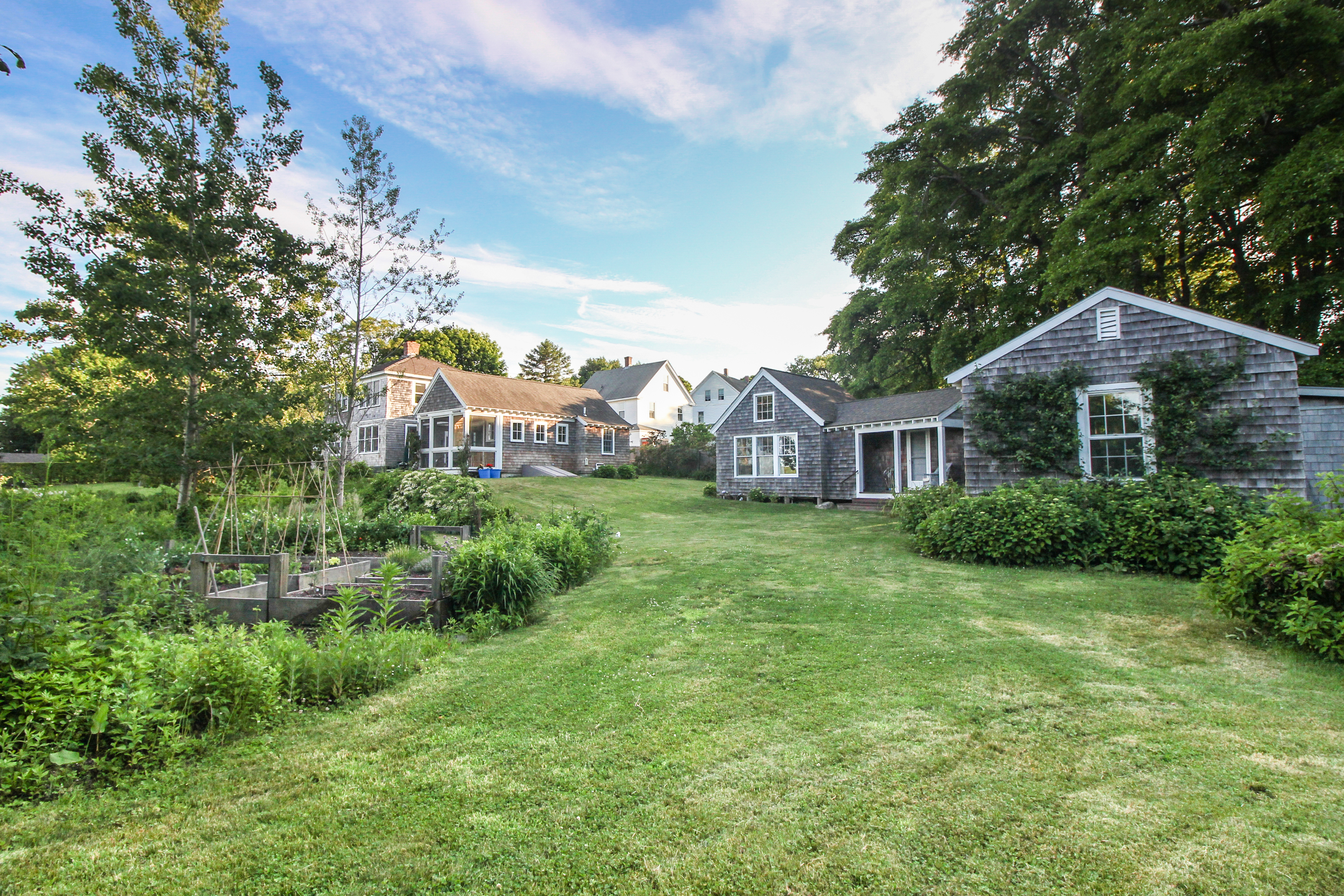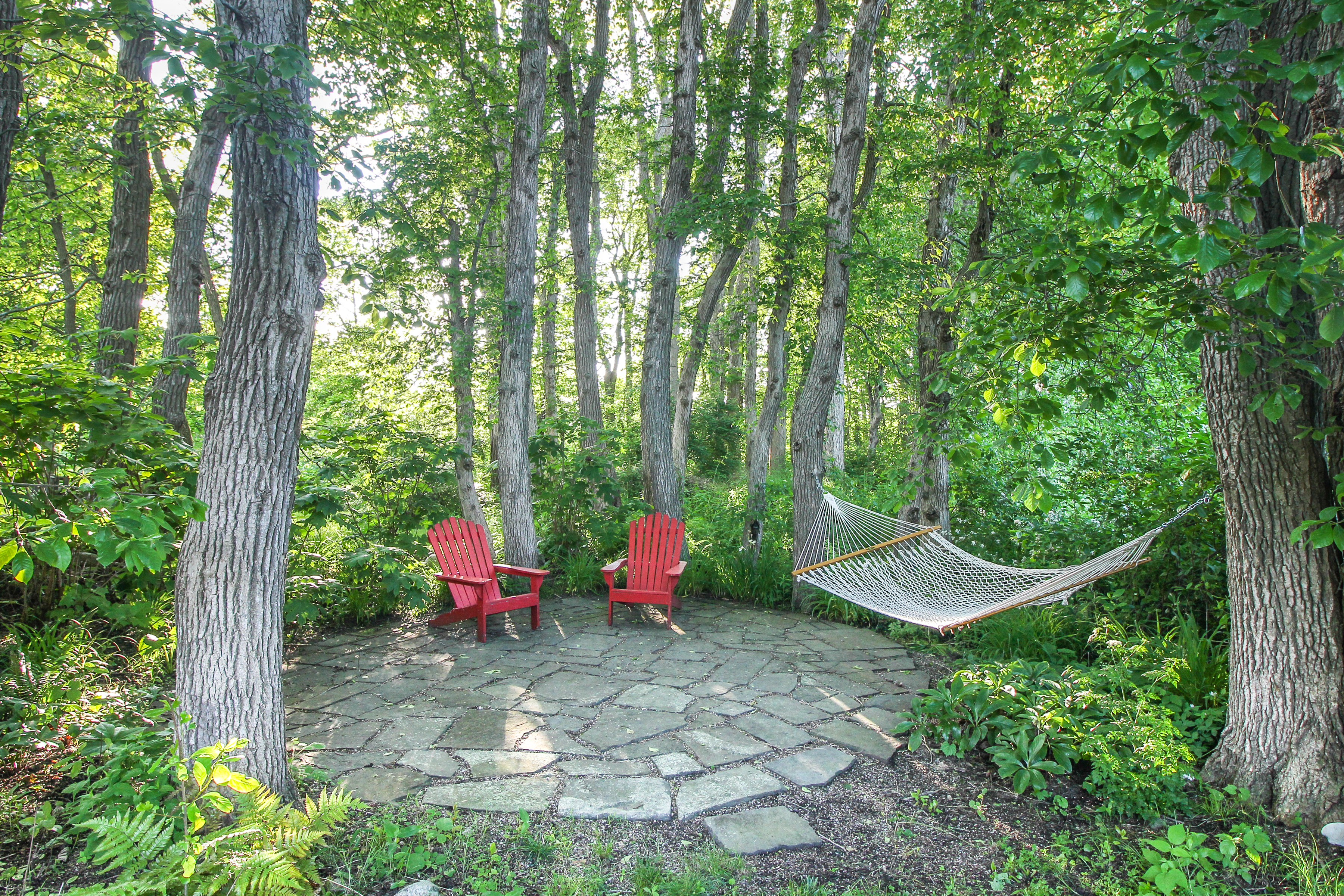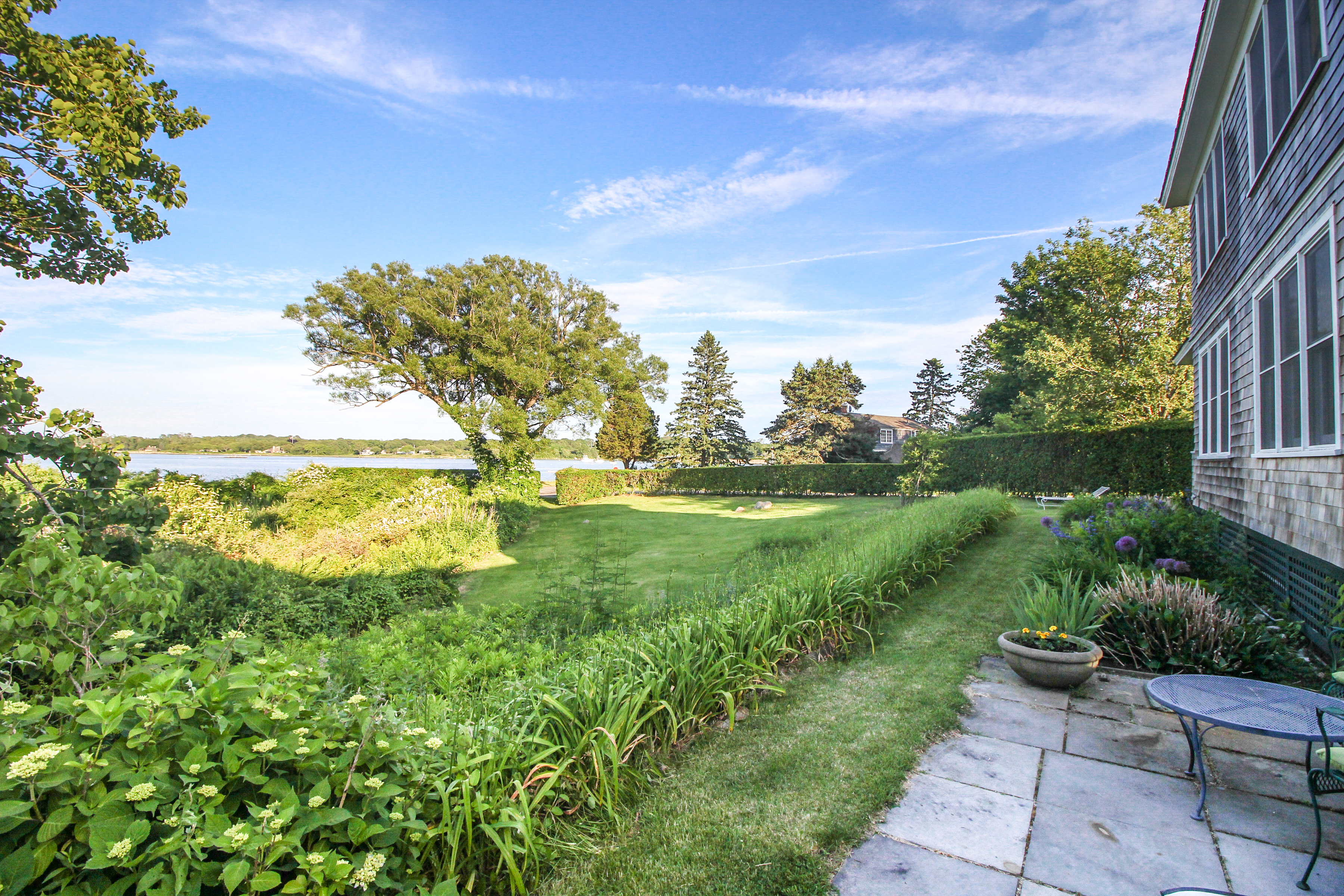 5 Bedrooms  3 Baths  1.5 Acres
Sold September 2020
Step inside the hedge and take a look: is it The Secret Garden, or is it just the most peaceful spot on the island? Beautiful views of West Harbor and your own sandy beach, with a carefully considered main house plus two seasonal cabins, in a 1.5 acre setting of gardens, lawns and terraces.
The Main house was built in 1923 for the Fishers Island Ferry Purser, remodeled and expanded in 1989, 1990 and 2007 to designs of Jim Righter and Jacob Albert. The main house is fully winterized with a new 3 zone furnace installed in 2007. The second floor bedroom is very large, and could easily be divided into two nice sized rooms; a full bath and dressing room are also on this floor. The first floor of the house has a living room with wood burning fireplace, dining room, and kitchen in the original 1923 part of the house— while the 2007 addition includes a master suite with screened porch, a large and sunny sitting room, laundry area and sizable pantry/coat closet.
The cabins, with the square vegetable and cutting garden, form a quiet little neighborhood. It has its own views plus a shade terrace set in a grove of Pepperidge trees. The cabins provide two double bedrooms, a bunk room, a full bath and outdoor shower for guest use. Both have been beloved by older kids and grandkids for their privacy and sense of camping out (with none of the discomforts of the wild).
Come take a look at the dreamy, blue/silver, four season view.
Occupancy negotiable.