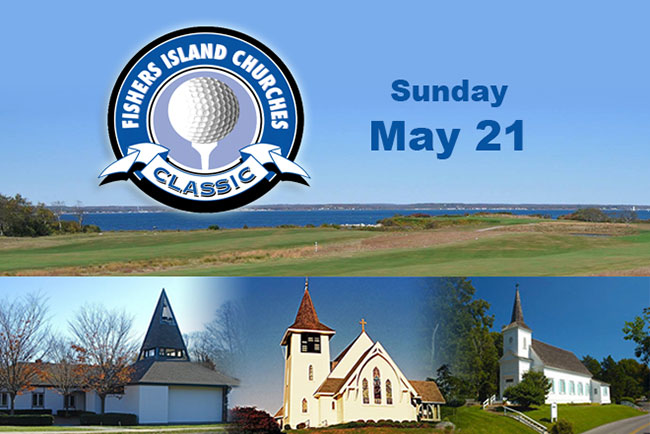 21st Annual Fishers Island Churches Golf Classic
This year's golf tournament will be held on Sunday, May 21, 2017.
If you would like to be a tee/green sponsor, please contact us before May 9th to guarantee signage on the course.
Download PDF Form
The online auction will end on Saturday, May 20th and will continue at the live event on Sunday, May 21st. This does not pertain to both 2017 Golf Teams, which bidding ends on Sunday, May 7th.
Visit Online Auction
The Fishers Island Churches Golf Classic is a golf tournament held for the benefit of the three Island churches. The tournament is supported by the community through donations of time, gifts, tee sponsorships, auction items, and tournament proceeds. The money raised from this tournament is split between the three churches. In 2016, the tournament raised enough to give each of the three churches $10,500.
Thank you so much for your generous gifts and support.
For more information, visit the Fishers Island Churches Classic website: fichurchesclassic.com