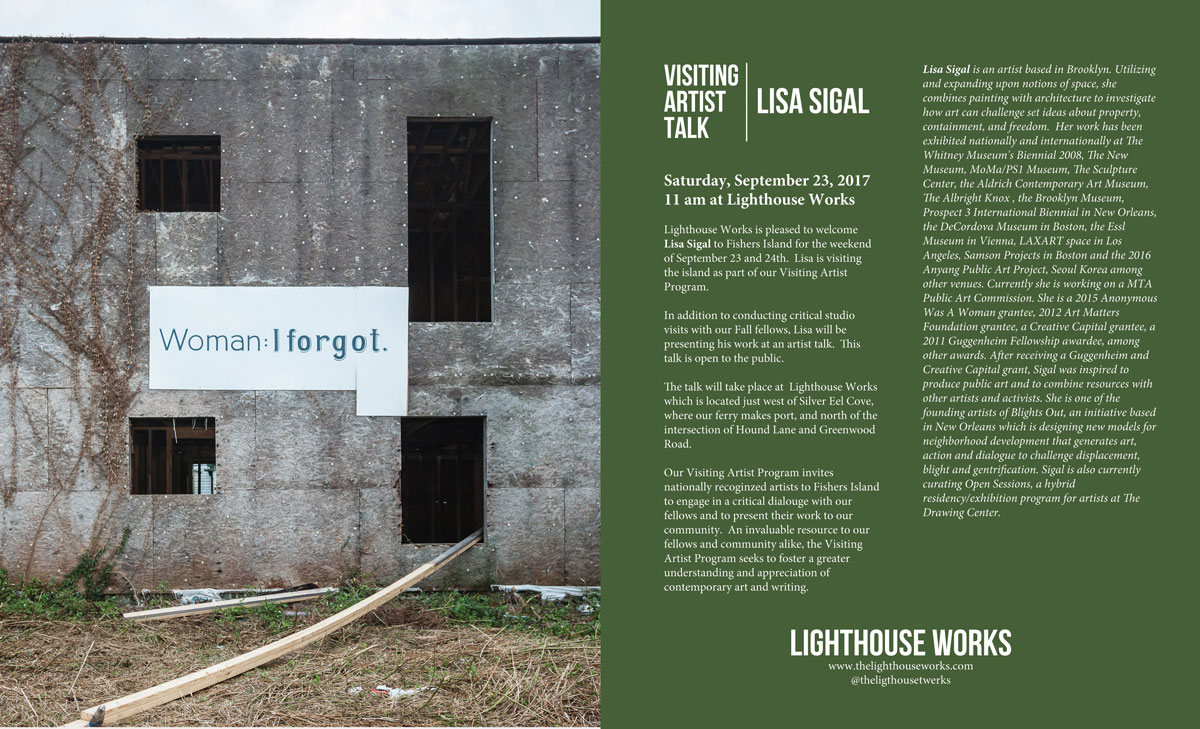 Lighthouse Works Visiting Artist Talk: Lisa Sigal
Lisa Sigal will be visiting Fishers Island over the weekend of September 23rd as part of our Visiting Artist Program. In addition to conducting critical studio visits​ with our Fall '17 Fellows, she will be presenting her work and practice at an artist talk. All are welcome.
For more information visit Lighthouse Works.